Primerica's 'Share the Warmth' Drive Collects 2,500 Blankets in 2-Week Span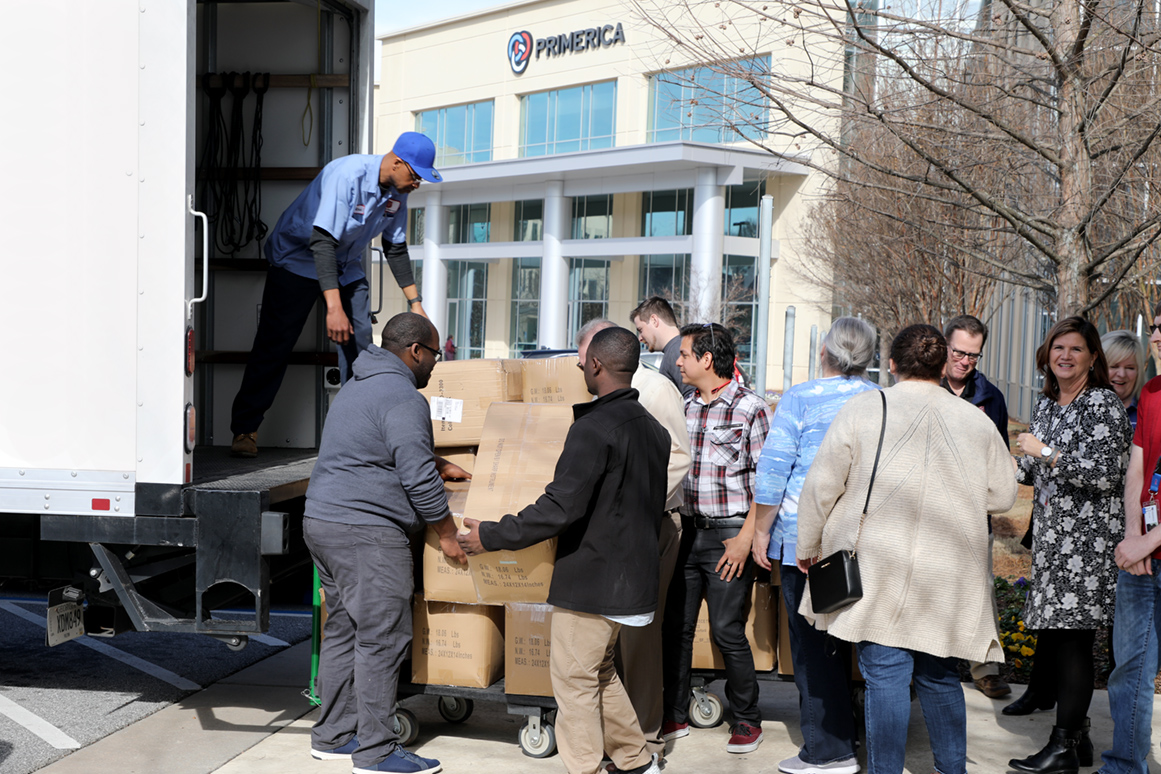 Primerica's Home Office held its second annual blanket drive to benefit its local neighbors in need during the month of January and the results were astounding. Employee donors far surpassed the goal of 400 blankets which were collected during the inaugural blanket drive held in January 2019 — over six times the goal, actually! Primerica collected an overwhelming 2,531 blankets!
The intent of the drive is to "Share the Warmth" with those less fortunate during these cold months by bringing in new, unused blankets to donate to nonprofits and rescue centers that partner with the Salvation Army. Employees had a two-week time span during the month of January to donate the blankets.
"This year's response was incredible," Roxanne Tigue, Primerica's program and events coordinator who led the initiative, said. "Our first event for 2020 was a rousing success; employees loaded trucks, departments competed to keep it fun, and so many employees donated."
The impact of Primerica's efforts goes well beyond Gwinnett County. The Salvation Army will share the blankets Primerica collected with the Gwinnett Home Sweet Home program, as well as several other homeless shelters in Atlanta; an entire 324-bed Red Shield Shelter in Atlanta; a facility that provides refuge and counseling for victims of human trafficking in Atlanta; a 130-bed facility that assists men with drug and alcohol addiction as they work to be rehabilitated to get back into the work force; and three Boys & Girls Clubs in low-income areas.
Thank you to the generous Primerica employees who contributed to this effort. Well done!
Related