The Primerica Foundation Named a Top Georgia-Based Company-Sponsored Foundation by the Atlanta Business Chronicle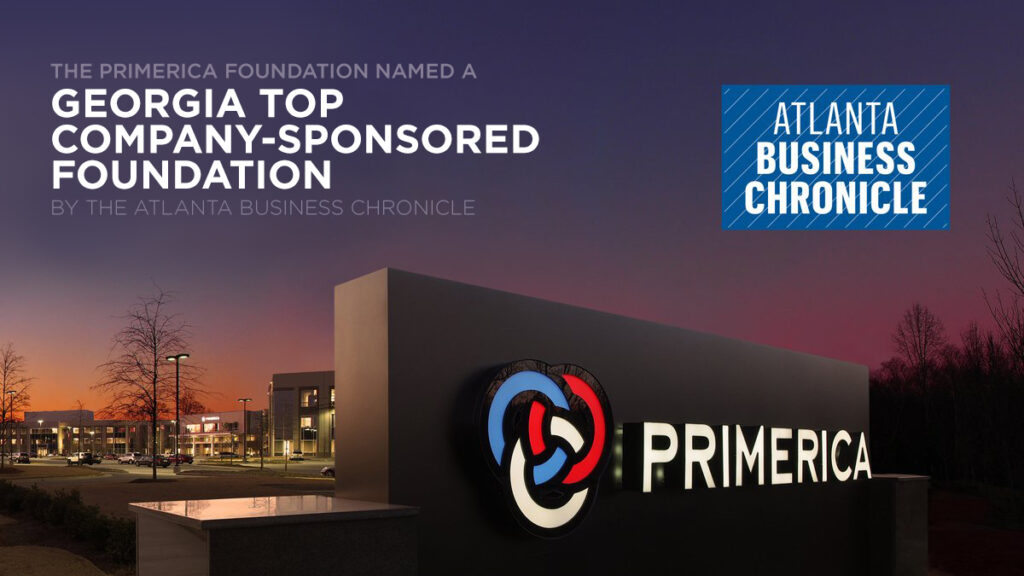 The Primerica Foundation was named among the Top 25 Georgia-Based Company-Sponsored Foundations by The Atlanta Business Chronicle's Book of Lists for 2019-2020. The annual listing ranks the Georgia-based, company-sponsored foundations by their total annual giving; The Primerica Foundation has total foundation giving of nearly $1 million during the year. The Primerica Foundation works with local nonprofit organizations to help struggling families become self-sufficient through initiatives that reduce homelessness and food insufficiency, as well as expand education opportunities for vulnerable populations. In 2019, The Primerica Foundation supported nearly 100 nonprofits, which positively impacted hundreds of thousands of people.
Primerica is also listed in the same publication under the Top 50 Public Companies in Georgia.
1082503
Related