Primerica Voted "Best Employer" in Gwinnett Magazine's 2019 Best of Gwinnett Awards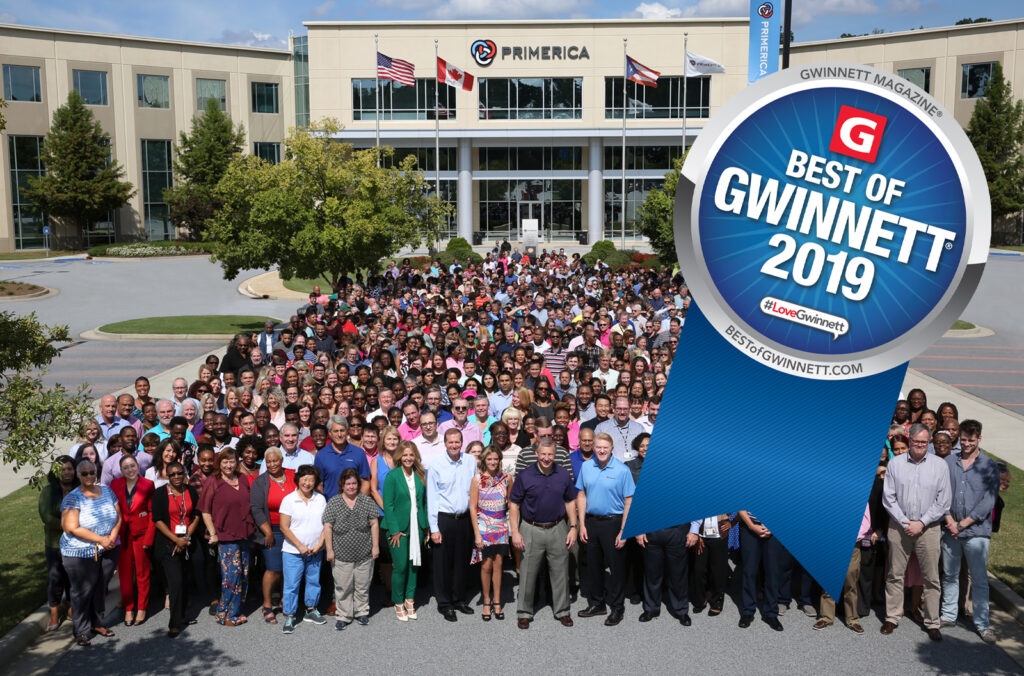 Primerica's Home Office in Duluth, GA, has been named "Best Employer" by Gwinnett Magazine's editors and readers for its 2019 Best of Gwinnett Awards for the sixth year in a row. As a top employer in Gwinnett with nearly 1,800 dedicated employees focused on creating financially secure families across North America, Primerica is honored to be voted "Best Employer" from 2014-2019.
See our ad in Gwinnett Magazine's Guide to Gwinnett.
1089982
Related