Monthly Menu Planning Saves Time and Food Costs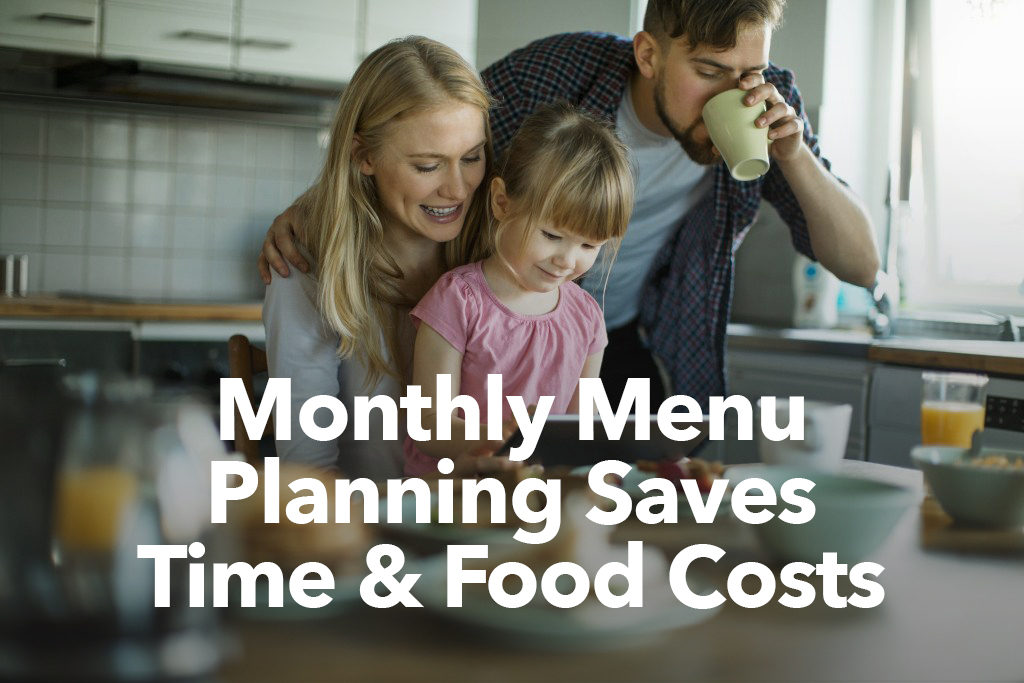 Planning monthly dinner menus can help you save tons on time and food costs. Here are some steps to help get you started:
Using an online calendar template or on paper, create a monthly menu based on dinners your family already eats. For example, if you tend to have homemade pizza every Friday night, you can go ahead and fill in pizza for every Friday. Repeat meals as often as you'd like and remember to leave days for having leftovers or eating out.
Using the template, create a list of ingredients you'll need to prepare each meal. This will be the list you'll take with you to the grocery store. For example, if you're having spaghetti, list all the ingredients you'll need for the full meal to feed your family. Example: a box of spaghetti pasta, a jar of marinara, a pint of mushrooms, a green bell pepper, parmesan cheese, a loaf of bread, etc.
Once you have your grocery list, take it with you to the store and find the best deals for the items you need. When you plan ahead, you can shop sales, buy in bulk and use coupons to maximize your savings even more!
712525 
Related