Primerica's Summer Food Drive Takes Aim at Hunger
The Summer Food Drive competition at Primerica's Home Office is a popular campaign with employees. There's always a healthy rivalry among the departments to see who can collect the most food items for donation to the Lilburn (GA) Co-op. It's a joy to help out this wonderful organization, which has provided all kinds of services to people who find themselves in need in the Gwinnett county area since 1994. As with every year, Primerica's employees didn't disappoint. With more than 4,500 food items donated, volunteers filled three SUVs and two pickup trucks for the trip back to the food pantry.
The food drive was promoted throughout the Home Office campus with a Primerican poster campaign.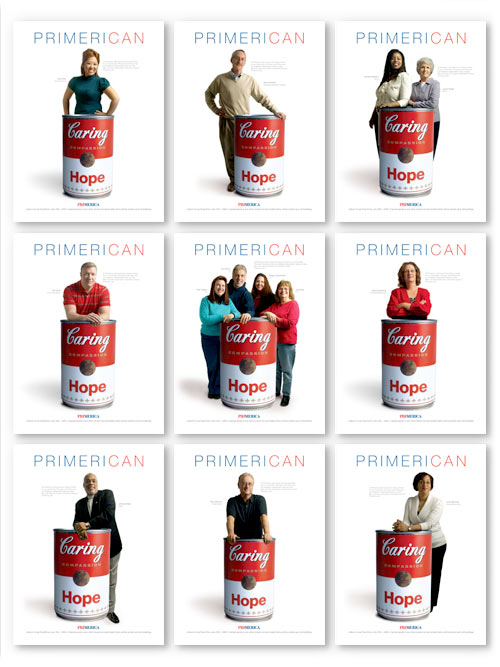 The following departments contributed to Primerica's generous effort: Publications, Insurance Business Counsel, Human Resources, PFS University, PFSU Prelicensing/Agency Relations, Facilities/Warehouse, Television, Information Technology, Securities and Lilburn Co-Op volunteers were happy to take the food for folks in need.
[slidepress gallery='fooddrive']
Related