Primerica Is Here for You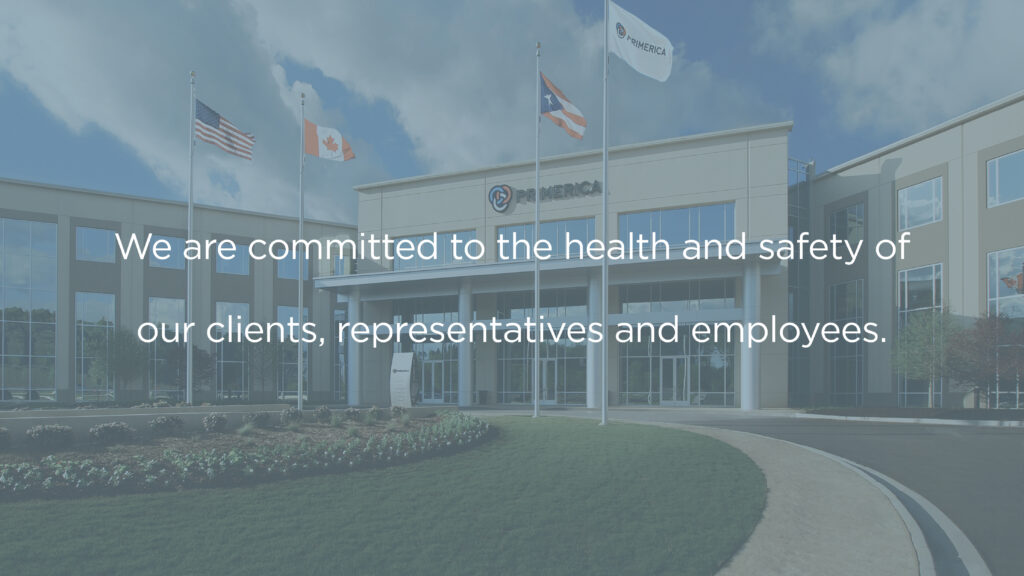 During these unprecedented times, Primerica is continuing to serve the financial needs of North America while also focusing on the health and well-being of our clients, representatives and employees.
Primerica employees and licensed representatives successfully transitioned to remote processes and are working day-in and day-out to continue to strengthen the financial well-being of working families during this time. Primerica has created a special page on our website with pertinent contact numbers, emails and websites, and Frequently Asked Questions and Answers. These are available on Primerica.com. We are available to answer any questions you may have about your finances, via phone or email. Clients can also email their questions to [email protected].
Our headquarters has implemented a remote work plan with over 85 percent of our employees currently working from home. We have also trained our licensed representatives on how to implement social distancing policies and use video conferencing capabilities to continue serving families' financial needs.
The Primerica Foundation donated $175,000 to non-profit organizations to help in the response to COVID-19, including donations to the U.S. Centers for Disease Control and Prevention (CDC) Foundation and United Way of Greater Atlanta.
We are actively monitoring the latest COVID-19 developments and guidance and will continue to keep you updated as the situation evolves.
1131134
Related