Fun Family Fall Activities That Are Inexpensive or Free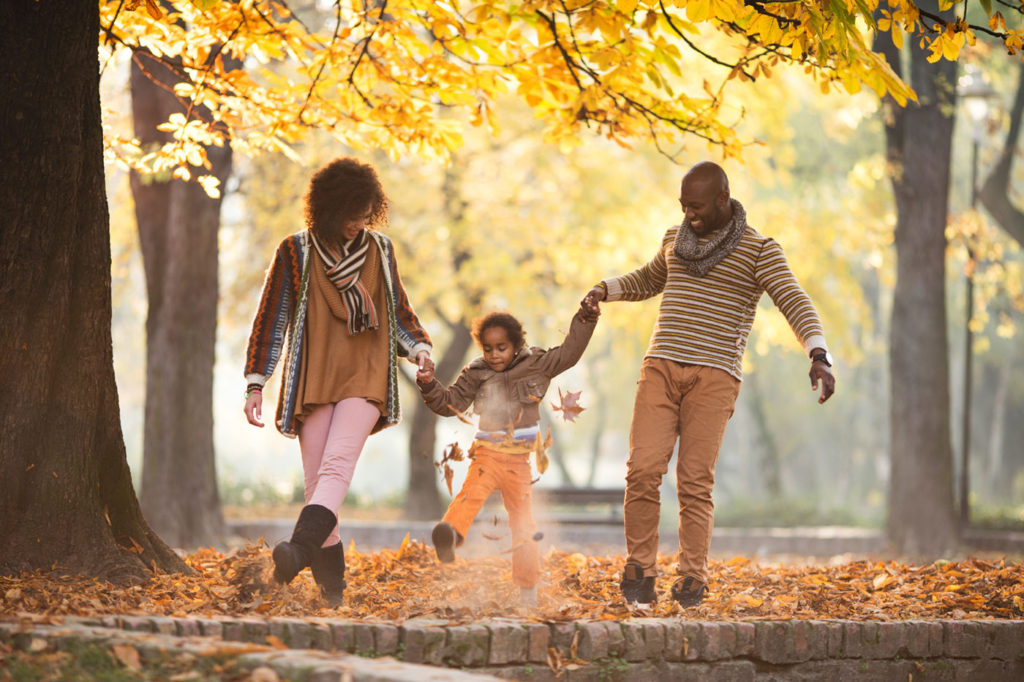 Fall is upon us – and with the changing seasons comes a bevy of fun activities you can do for free (or close to no cost) and spend some quality time together with your family. Here is a list of suggestions to keep your nights and weekends filled with activities that won't break the bank:
DAYTRIPS
Visit a fair. Fall is the perfect time for spending a few hours at a state fair, outdoor festival, haunted house, corn maze, apple orchard or pumpkin patch. Do an online search for "upcoming fall festivals" at farms, parks, churches, or cities near you and plan some special outings. Don't forget to take lots of pictures!
Go for a hike. Fill up your backpacks with water bottles, healthy snacks, and a first-aid kit, lace up your hiking boots and hit the trails at a wildlife preserve or park. Do an online search for "nearby hiking trails" and pick a spot that interests you. Look up "pet-friendly hiking spots" if you're bringing your dog.
Hit up a museum. Do an online search for "museums in [your state]" or "local museums near me" and find one that interests you. There are countless websites that provide aggregate information on the sizes and types of museum in every U.S. state, including historical houses and sites, cemeteries, planetariums, art galleries, science and technology centers, aquariums, and zoos, among others. Many are free or very low-cost.
OVERNIGHT ADVENTURES
Pitch a tent. If you're the outdoor type, cooler weather calls for roughing it in the great outdoors. Whether you're pitching a tent or renting a cabin, look for a place your family wants to make camp and plan an epic outdoor adventure that won't break the bank.
Visit family. Surprise Grandma and Grandpa with notice that you'd like to come spend the night – or ask them to come for an overnight visit. Spend some quality time together and go on a day trip and enjoy each other's company.
Host a sleep over. Whether it's a kids-only night, a night in for the girls, or a special time just for the guys, have everyone bring some food and drinks, find a project, a movie, or prepare to binge watch a series and make a night of it. It's a perfect low-key way make memories without spending a lot.
SINGLE ACTIVITIES
Clean out a room/closet. Go through a room or closet you've been meaning to tackle and donate the items you no longer need to charity.
Bake some goodies. Find a recipe that looks good to you and bake some cookies, muffins, cobbler or cake. Have fun making it and even more fun enjoying it once it's done.
Digitize old photos. Go through old photo albums or photo boxes and make digital versions to save and share with family members. Use a scanner if you have one or take pictures using a smart phone or tablet.
Related