Gwinnett Technical College Honors The Primerica Foundation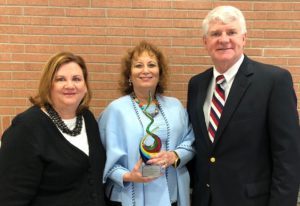 The Primerica Foundation, which funds scholarships for qualifying students at Gwinnett Technical College, received the Benefactor of the Year Award at the school's "State of the College" event held Oct. 12.
Karen Fine Saltiel also received special recognition at the event, both for her work on the board of directors for The Gwinnett Technical Foundation and for her contributions to the Gwinnett County community.
Fine Saltiel is the founding chair of The Primerica Foundation and will be retiring at the end of 2018.
Gwinnett Tech serves more than 21,000 students across its credit, economic development, continuing education, and adult education programs.
632714
Related