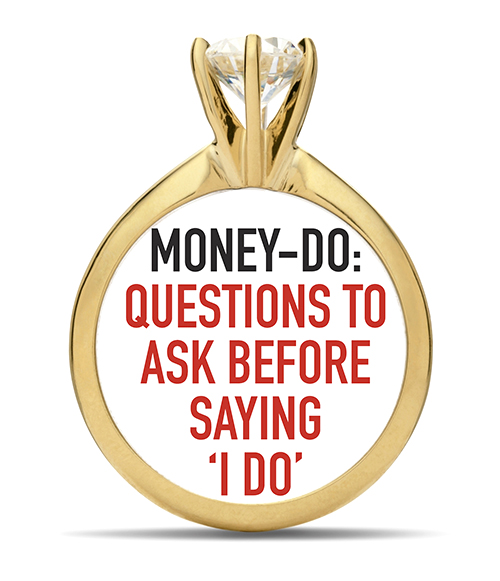 What is your credit score? If you're thinking of marrying someone, you'll want to know if that person will bring as much to the table as you will, and vice versa. A low credit score can always be improved, but if you're thinking of tying the knot, you have a right to ask. If your mate is forthcoming about a bankruptcy, it may not be the end of the relationship, but you'll sure be glad you found out.
How much debt do you have? You'll definitely want to know if your significant other has a significant amount of debt before you pledge to spend your life with them. If a large percentage of their income goes to debt repayment, you'll need to consider how it will affect your household budget.
What are your financial goals? The financial goals of a person can be very telling about them, especially if that person is a future spouse. Where do they see themselves at 65? Do their financial goals coincide with yours?
Should we combine our finances? Do you like the idea of a joint account or are you more comfortable with separate spending? Discuss the pros and cons of both scenarios as well as a combination of both.
*Magnifymoney.com, "21% of Divorcées Cite Money as the Cause of Their Divorce," February 13, 2017
412945
Related