The Primerica Foundation Receives D. Scott Hudgens Humanitarian Award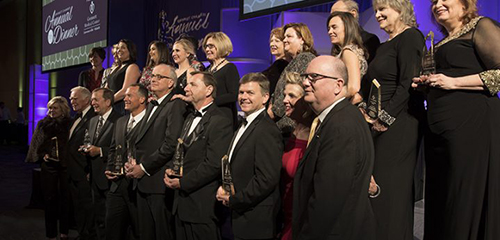 On February 2, the Gwinnett Chamber of Commerce selected The Primerica Foundation as the recipient of the D. Scott Hudgens Humanitarian Award during their 70th Annual Dinner. This annual award is given to a charitable institution best embodying the spirit of compassion and generosity, to which the late Scott Hudgens was so deeply committed.
Held at the Infinite Energy Center, the 70th Annual Dinner brought together more than 1,000 of Gwinnett County's business executives and community leaders to celebrate the year's accomplishments.
417104
Related