Why It's Great To Be a Primerican – Lisa Lewis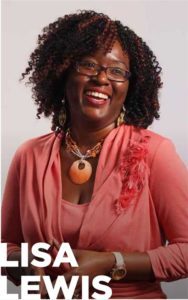 At Primerica, field representatives have the support of a skilled and committed Home Office team of more than 2,000 employees who are dedicated to helping more Main Street families become financially independent every day.*
They work in executive leadership, marketing, communications, technology, life operations, legal and compliance, and training and development — areas where they are totally focused on serving the needs of the sales force, and they love their jobs!
So, why is it so great to be a Primerican? Here's what one Home Office employee had to say:
Meet Lisa …
Lisa Lewis, a budget analyst in the Information Technology (IT) Department, says it gives her great pride to know that Primerica helps families earn more income and become properly protected, debt free and financially independent.
"The difference between Primerica and other companies is they are interested in more than just making money," says Lewis. Why? "Making money is important, but Primerica is also interested in the lives of the employees, representatives and the community," she says.
Primerica has people's best interests at heart and nothing less," she adds.
It doesn't hurt that she enjoys her work environment, either, says Lewis.
"I like the people that I have the pleasure to work with and the camaraderie that we have together to make the environment enjoyable to work," she adds.
Lewis has worked at Primerica since 2007.
16SOC54
*Primerica Representatives are independent contractors and are not employees of Primerica.
Related