Five Ways to Celebrate Valentine's Day without Breaking the Bank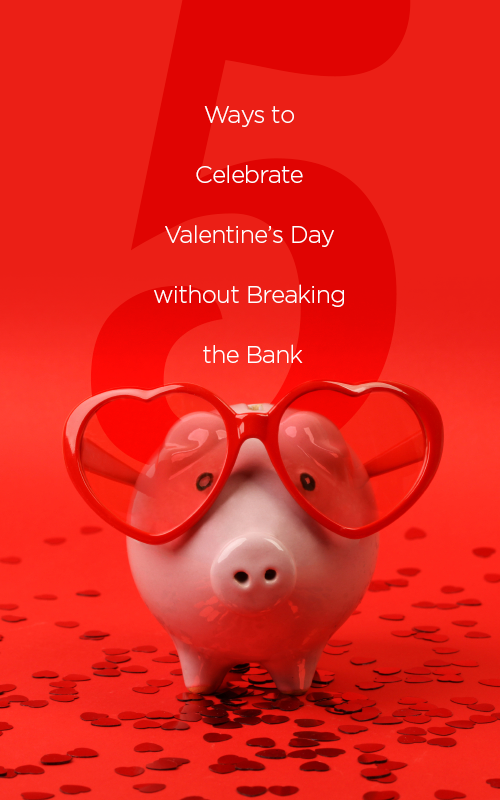 Spending a small fortune on Valentine's Day isn't going to make the night any more memorable – except when the bill arrives. There are plenty of ways to have a wonderful Valentine's Day experience without blowing your budget. Here are some ideas:
Go somewhere new. Visit that museum you've always been intending to get to but never seem to have the time. Take a boat or scenic train ride. Catch a play or romantic movie you both have been wanting to see. Getting out and doing something new, especially for harried parents, helps your relationship keep going strong.
Whip up something romantic. Fix your sweetheart his or her favorite meal. And even if you're not known as the most enthusiastic of chefs, Chicken Marsala and Baked Alaska are way easier than they look. Make something that allows you to do most of the prep work ahead of time and finish at the last minute. This is where those Internet cooking channels can come in handy.
Make it a day out. If it's warm where you are, consider a picnic at your favorite park or at the beach or pool. This is a picnic you'll want to do up right with an old style wicker basket, champagne, fruits, pickles, delicious sandwiches, veggies with dipping sauce, cake, and good chocolates. Bring along some romantic music and a thick blanket on which to put everything – including yourselves.
Trip the light fantastic. Have a romantic dinner at home, and then head out to dance the night away. If one or both of you aren't big on dancing, a couple of hours of ballroom dance lessons could be a romantic and new experience. There are Internet specials galore for introductory dance lessons.
Start the day right. The perfect Valentine's Day starts with the always trusty breakfast in bed. Think how pleased your loved one will be to wake up to the aromas of freshly brewed coffee, warm apple muffins, crispy bacon, and fluffy omelets.
16PFS13
Related