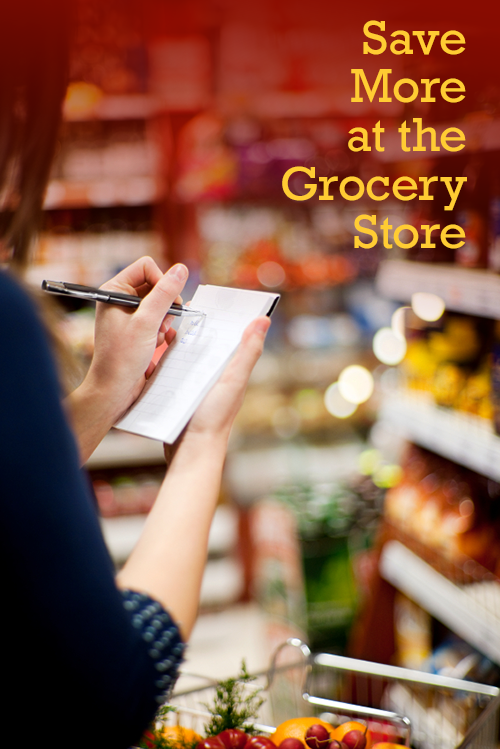 During the holiday season, everyone talks about making a gift list and checking it twice. But have you thought about the importance of making a grocery shopping list? If you're hosting a big meal or party during this season, you've got to have a plan before you start stocking your cart! 
Research from the University of Pennsylvania indicates that people who avoid impulse shopping can save up to 23 percent on grocery bills.1 Grocery shopping lists are crucial, especially during times when money is tight. To keep that money in your pocket, just make a list and stick to it!
A 2012 Gallup poll revealed that Americans are spending an average of $151 on food per week, and one in 10 say they spend $300 or more per week.2 Consider how those numbers spike when you're planning a big family meal or party! For example, the average Thanksgiving dinner will cost $49.04 this year.3 Factor in traveling or buying gifts, and you'll soon realize every penny counts during the holiday season.
To help you save, we've created these Holiday Menu Planners (one for Thanksgiving and one for Christmas) that you can print out and use. Plan your menu, make your shopping list and get a head start on saving more this season!
Click here for PDF versions of the holiday meal planners or click the images below to enlarge and print.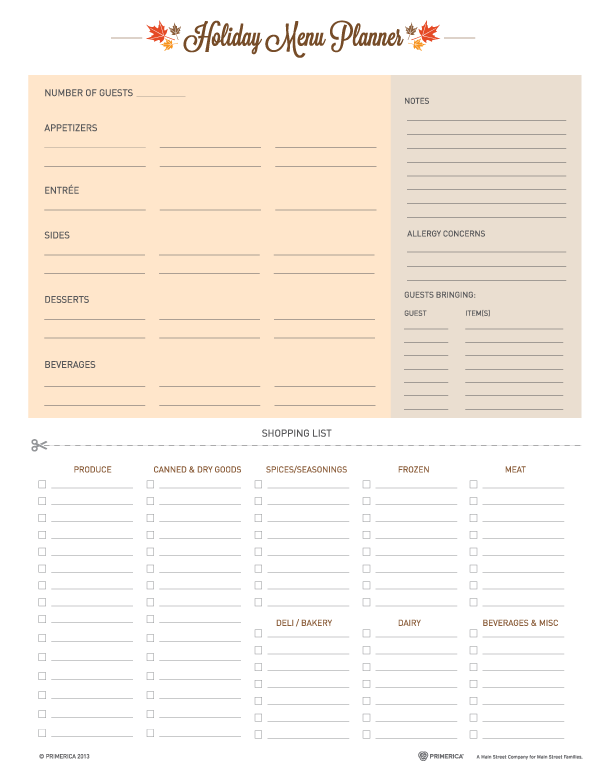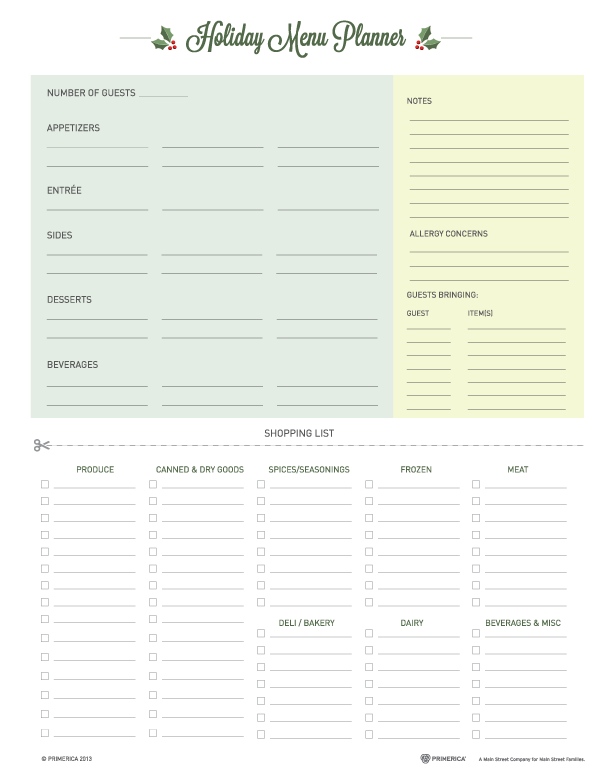 1. "How to Save $5,000 This Year" RealSimple.com, viewed November 22, 2013
2. "Americans Spend $151 a Week on Food; the High-Income, $180" Gallup.com, August 2, 2012
3. "How much does Thanksgiving dinner cost?" USAToday.com, November 16, 2013
Related