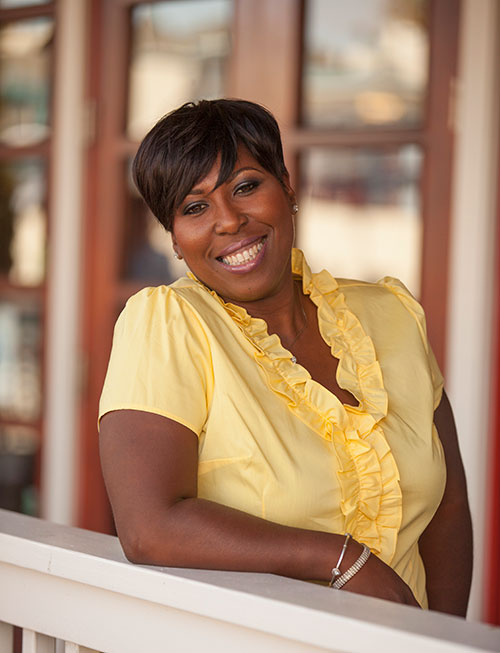 Tonia Poe
Irwindale, CA
Former Occupation: Probation Officer
Former Income: $60,000
Primerica Income: $187,622*
Living In the Moment
Life is made up of a million little moments. And each of those moments offers a unique opportunity to make a decision that can change your life. For Tonia Poe, of Irwindale, CA, stumbling across the Primerica business opportunity has taken her down a path she never expected.
"My daughter and I were living with my parents in Compton, CA, in the home I grew up in," Tonia recalls. "I wanted to move out on my own, but my salary as a probation officer didn't give me a whole lot of options. Primerica really found me at exactly the right moment because I needed a way to take back control over my own future."
She continues, "About a year after I joined the business, I took a leap of faith and quit my full-ime job to come full-time in Primerica. It was a decision to rely on myself, not an employer, to provide for myself and my daughter."
The Little Things
She continues, "Before Primerica, I was like most people. Every decision I made was based on money. That's what's changed the most for me because of this business. Little things – things you don't even think about until you're in the moment, like choosing, based solely on the cost, between a generic and a brand name at the grocery store. Or picking the cheapest pack of gum at the checkout instead of the kind you'd prefer. To me, those little things are the most profound changes about my life now compared to my life before."
"You Can Do That In Primerica"
Tonia's life today is completely different than it was before she became an entrepreneur. That moment of personal crisis that sparked her need to take control of her own future has blossomed into a growing business – and a whole new mindset. One moment and Primerica changed everything. "My life is completely different in every way because of Primerica," says Tonia. "Most of all it's my mindset that has changed. Money isn't at the forefront of my mind like it used to be. One of my favorite moments so far in this business is when my old car broke down while I was driving it, for the last time. I didn't even think about it – I just drove myself to the dealership and left that night with a new car.
"If that had happened while I was still working as a probation officer, that whole experience would have been filled with stress – how would I pay for repairs? Where would I get the money for a down payment on a new car. But because of the financial principles I've learned and put into practice and because of the income I've earned through Primerica, I didn't give it any thought. I needed a new car and I bought one. It's hard to live like that working for someone else. But you can do that in Primerica."
*Primerica income figures are based upon rolling 12‑month gross cash flow (including advances) as of September 2012. The cash flows stated are not intended to demonstrate the earnings of typical RVPs/representatives. Rather, the cash flows that have been cited reflect the potential that comes with building your business, and there is no guarantee that you will achieve any specific cash flow level. Most RVPs/representatives do not achieve the levels illustrated. In the 12‑month period ending in December 2011, Primerica paid a total of $504,514,944 in compensation to the sales force at an average of $5,544 per licensed representative. Average RVP earnings are typically higher. Actual gross cash flow is, among other factors, dependent upon the size and scale of a representative's organization, the number of sales and the override spread on each sale, and the ability and efforts of you and your downlines. Having said this, Primerica provides a tremendous opportunity for individuals who work hard and who desire to develop a business with strong income potential.
12PFS606
Related