Could You Use Extra Income?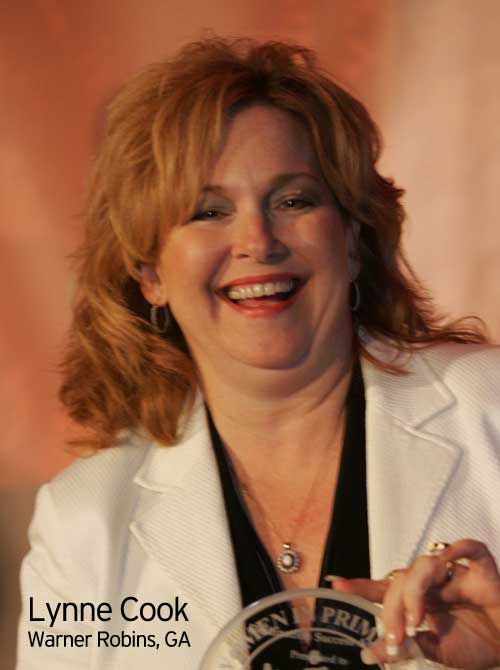 Lynne Cook of Warner Robins, GA was a Primerica client for 10 years before she decided to try helping families part-time as Primerica representative. "We had already put the Primerica principles in action and had no debt except for our house," she recalls. "I just wanted to earn an extra $1,500 a month and be with my kids." After three years of part-time income, she took the leap to full-time. "I earned $68,000 my first year and more than $100,000 my second year, and have never looked back." Lynne now earns $179,464* a year and has the freedom and flexibility to be there for her family when they need her. "I just grow my business as I go through normal, day-to-day life," Lynne explains. "Like at karate meets and school events, you're surrounded by other parents who are trying to figure out how to pay the bills." For Lynne, small changes added up to a whole-life transformation. If you'd like to learn more about how you can start your own business part-time helping families, ask your Primerica representative about the part-time opportunity.
*Primerica income figures are based upon rolling 12‑month gross cash flow (including advances) as of February 2012. The cash flows stated are not intended to demonstrate the earnings of typical RVPs/representatives. Rather, the cash flows that have been cited reflect the potential that comes with building your business, and there is no guarantee that you will achieve any specific cash flow level. Most RVPs/representatives do not achieve the levels illustrated. In the 12‑month period ending in December 2011, Primerica paid a total of $504,514,944 in compensation to the sales force at an average of $5,544 per licensed representative. Average RVP earnings are typically higher. Actual gross cash flow is, among other factors, dependent upon the size and scale of a representative's organization, the number of sales and the override spread on each sale, and the ability and efforts of you and your downlines. Having said this, Primerica provides a tremendous opportunity for individuals who work hard and who desire to develop a business with strong income potential.
Related