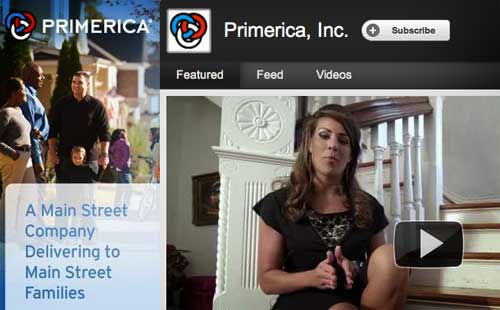 If you want to learn more about anything these days, the Internet is where you turn. The folks here at Primerica understand that. We have a wealth of resources available to help families find out exactly what Primerica is about. One of the newest is our rebranded YouTube channel. People can visit YouTube and learn about Primerica's concepts, see how we help clients and hear from our strategic partners and more.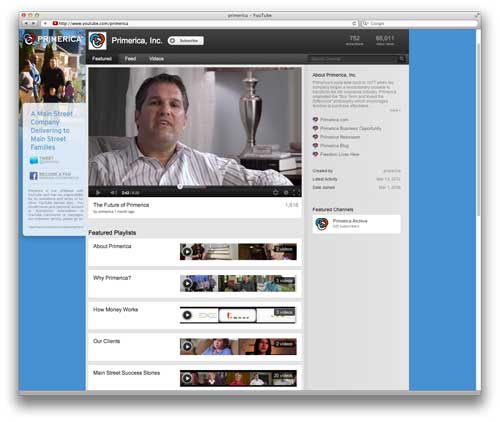 It's a resource for our representatives and people who are interested in learning more about Primerica to get a really good picture of what we do and who we are. Check out our channel today!
*Remember that under our current policies, Primerica representatives are prohibited from engaging in any business-related activities on any social networking Web site. More information on Primerica's internet guidelines can be found in Section 13 of the Advertising Handbook on POL.
Related