"Welcome to the Family" Primerica Style!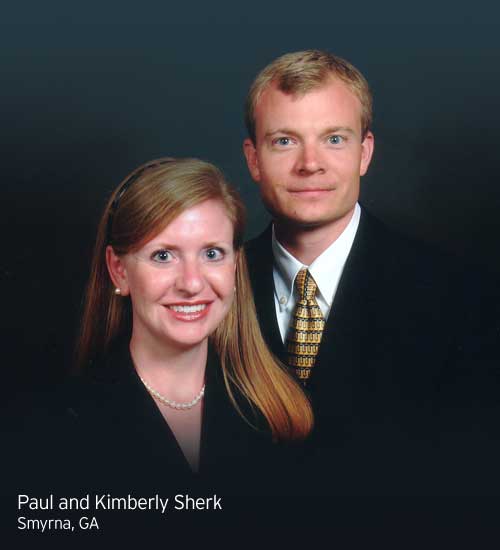 Years ago, when Paul Sherk, of Smyrna, GA, was dating his soon-to-be wife, Kimberly, he was introduced to the business opportunity that had enabled her parents to become million-dollar earners.* That business was Primerica – and Paul says it sparked his interest. "When I heard the financial concepts that Primerica teaches, they just made sense and I could see a HUGE need for everyone to learn this information so they could then achieve financial independence," recalls Paul.
He continues, "I was young and didn't have any experience, but Kim's parents, Kip and Carole Ridley, showed me exactly what I needed to do to reach my goals. I saw how they had attained unbelievable success here, yet were so humble and gracious about their achievements. I saw how they had made a positive impact on thousands of families – but what impressed me the most was that everyone I met in Primerica treated me like family."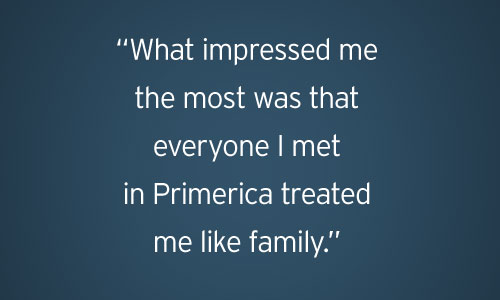 After that warm reception – and the idea of becoming financially free by helping others to do the same, Paul was sold. "I had never heard of a company that treated people like Primerica does and I wanted to be a part of that," he reflects. "Today, Kim and I work with her parents and her brother, Kelly Ridley, building a business together that we will pass down to future generations."**
Find out how you can create your own family business by becoming a Primerica entrepreneur!
*The cash flows stated are not intended to demonstrate the earnings of typical RVPs/representatives. Rather, the cash flows that have been cited reflect the potential that comes with building your business, and there is no guarantee that you will achieve any specific cash flow level. Most RVPs/representatives do not achieve the levels illustrated. In the 12‑month period ending in December 2010, Primerica paid a total of $503,115,928 in compensation to the sales force at an average of $5,296 per licensed representative. Average RVP earnings are typically higher. Actual gross cash flow is, among other factors, dependent upon the size and scale of a representative's organization, the number of sales and the override spread on each sale, and the ability and efforts of you and your downlines. Having said this, Primerica provides a tremendous opportunity for individuals who work hard and who desire to develop a business with strong income potential.
**Ownership is available only upon meeting all qualification and eligibility requirements, and remaining in compliance with all terms and conditions, as set forth in the Ownership Program Document and various operating policies and procedures issued by Primerica from time to time.
11PFS692
Related