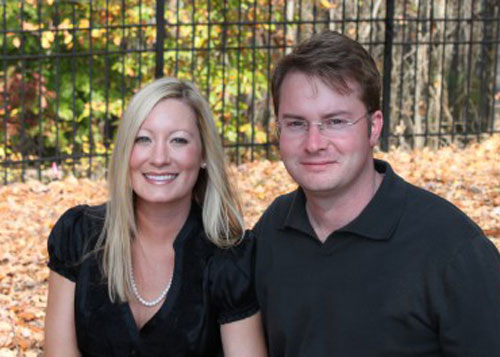 It seemed only natural to Kelly Ridley IV, of Smyrna, GA, to find a career as a Primerica entrepreneur. After all, he grew up with Primerica million-dollar earners Kip and Carole Ridley as parents!* "All I ever wanted to do was to be in business with my family," says Kelly. "I knew I was going to join Primerica at a young age because I grew up around such positive and influential people who each have incredible Primerica businesses."
He continues, "When I was in the third grade, I remember my dad came to my school to teach my class about the Rule of 72. I used to help him out by getting 'referrals' from my classmates who thought their parents might be interested in what Primerica does. I have so many fond memories as a kid of going to Primerica trainings and conventions and of traveling the world with them. I couldn't see myself doing anything but Primerica!"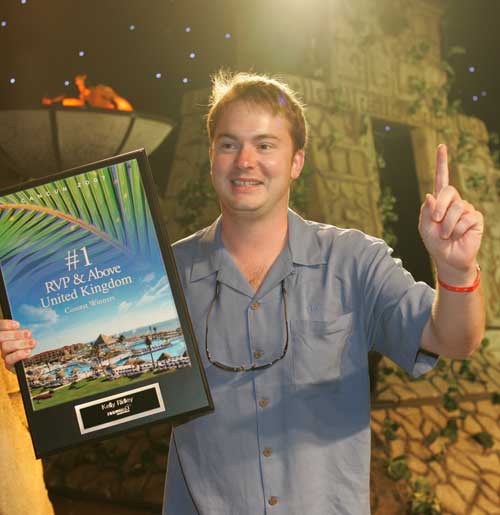 One of the great things about Primerica's business structure is that it's uniquely suited for families, couples and even friends to work together toward one goal. And the great part is, each business builder grows their own team, helps families in their community and builds their own business within the same organization. Everyone wins! "Primerica is an incredible place to build a family business," enthuses Kelly.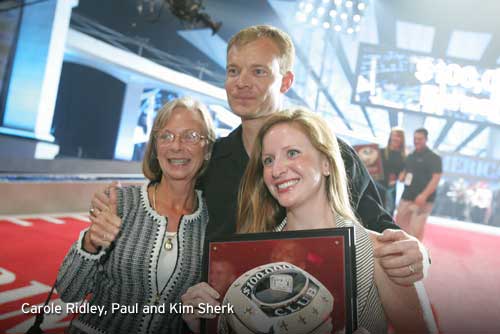 He adds, "Being in business with my parents and with Paul and Kim Sherk, my brother-in-law and sister, provides so many great advantages to me. It's an amazing feeling to be able to work together toward common goals and to build a multi-generational family legacy of helping others."
Find out how you can create your own family business by becoming a Primerica entrepreneur!
*The cash flows stated are not intended to demonstrate the earnings of typical RVPs/representatives. Rather, the cash flows that have been cited reflect the potential that comes with building your business, and there is no guarantee that you will achieve any specific cash flow level. Most RVPs/representatives do not achieve the levels illustrated. In the 12‑month period ending in December 2010, Primerica paid a total of $503,115,928 in compensation to the sales force at an average of $5,296 per licensed representative. Average RVP earnings are typically higher. Actual gross cash flow is, among other factors, dependent upon the size and scale of a representative's organization, the number of sales and the override spread on each sale, and the ability and efforts of you and your downlines. Having said this, Primerica provides a tremendous opportunity for individuals who work hard and who desire to develop a business with strong income potential.
**Ownership is available only upon meeting all qualification and eligibility requirements, and remaining in compliance with all terms and conditions, as set forth in the Ownership Program Document and various operating policies and procedures issued by Primerica from time to time.
11PFS693
Related