Family Ties: Arleigh and Fern Larson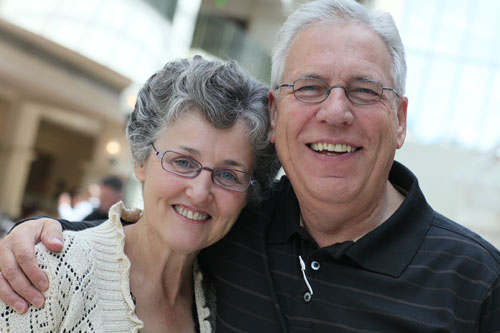 You don't have to look far among Primerica's ranks to find great examples of people who have used the Primerica business opportunity to create something incredible for themselves and their families. Arleigh & Fern Larson, of Calgary, Alberta, are one such couple.
Before Primerica, Arleigh worked as a farm equipment dealer. It was a very successful business in terms of the volume of sales and the amount of retail locations they had. But farming equipment is expensive and the Larsons had to rely on bank loans to cover their overhead costs.
"When we heard about Primerica, we were immediately drawn to the low startup costs and the chance to build a successful business with our family – that would help us get out of debt, not deeper into it," recalls Arleigh.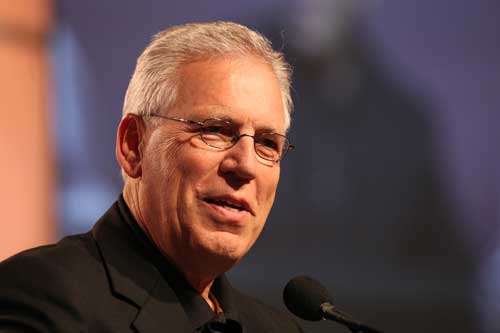 Arleigh says he was also impressed with the opportunity to experience the same kind of freedom and growth opportunities as he had with his previous business, but with the added benefit of being able to make an incredible potential income by helping families with their finances.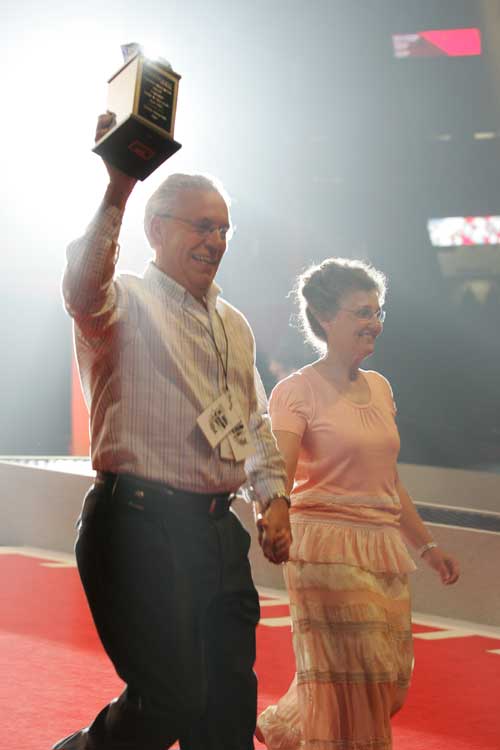 But, more than the earning potential and the ability to make a difference in their community, the Larsons saw their new Primerica business as a way to do something they loved, with the people they cared about the most. "Families can work together at Primerica better than most other businesses because of our unique structure," explains Arleigh. "Everyone can be a part of the overall team, yet they still have the opportunity to build a successful business of their own. Each family member on our team has the same chance to create freedom for themselves and their own families, yet they each fill a role within our overall organization."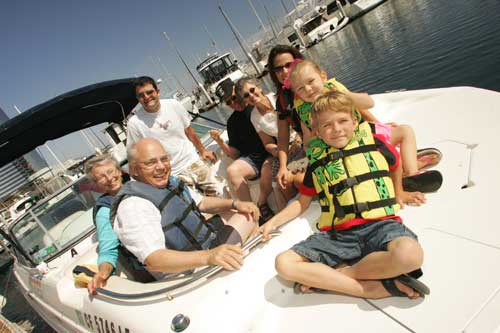 Today, the Larsons are Primerica million dollar earners* and are enjoying the benefits of a thriving business alongside their sons, Brent and Eldon, as well as several other extended family members.
To learn more about how you can start your own Primerica family business, visit us online.
*Primerica income figures are based upon rolling 12‑month gross cash flow (including advances) as of April 30, 2011. The cash flows stated are not intended to demonstrate the earnings of typical RVPs/representatives. Rather, the cash flows that have been cited reflect the potential that comes with building your business, and there is no guarantee that you will achieve any specific cash flow level. Most RVPs/representatives do not achieve the levels illustrated. In the 12‑month period ending in December 2010, Primerica paid a total of $503,115,928 in compensation to the sales force at an average of $5,296 per licensed representative. Average RVP earnings are typically higher. Actual gross cash flow is, among other factors, dependent upon the size and scale of a representative's organization, the number of sales and the override spread on each sale, and the ability and efforts of you and your downlines. Having said this, Primerica provides a tremendous opportunity for individuals who work hard and who desire to develop a business with strong income potential.
Related