Relay For Life – Recognizing Survivors and Those We've Lost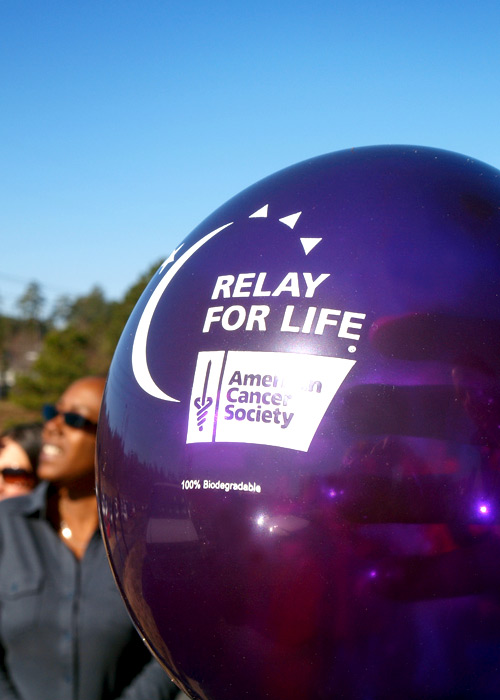 Disco hits played this past March 5 as Primerica Home Office employees joined the American Cancer Society's Linda Story to kick off two months of fundraising for the Relay For Life of Gwinnett County with a balloon release.  What started as one man's marathon effort in 1985 – when Dr. Gordy Klatt, of Tacoma, WA, walked around a track for 24 hours to raise money for ACS – has grown into to the world's largest fundraising movement to fight cancer with 5,000 communities in 19 countries taking part.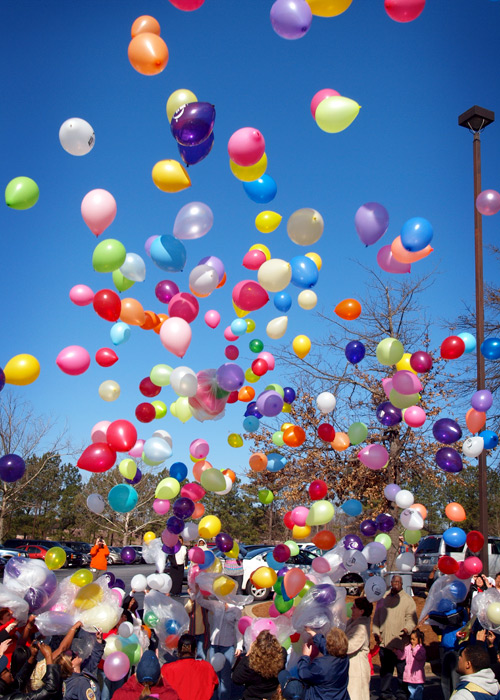 You can buy luminaria to honor friends and loved ones who have died from cancer or are living with cancer, right here at the Gwinnett ACS Relay for Life site. Better yet, join us at the Luminary Ceremony on May 7 at the Gwinnett Fairgrounds! If you're not in the Atlanta area, find out about an event near you by visiting the Relay for Life site.
The Primerica team of employees has been recognized as an All Star team each year for its very high level of fundraising. In 2006 Primerica was recognized as one of the Top 10 teams in United States for its efforts that year — which is no small feat given that there are over 200,000 Relay Teams across the country.
Primerica and its employees have given a total of $432,787 over the last five years! That's what the ACS terms "Diamond Level" among fundraising teams — and what Primericans call an honor and a privilege.
"Primerica employees have driven cancer patients to treatment, served on boards and committees, asked for donations in many creative ways and always with a willing heart. We, the American Cancer Society, can not ask for a better partner," says American Cancer Society Area Executive Director, Randy Redner.
Related