He's a competitive racer ranking fastest in the U.S. – second in the world. He plays rugby, golf and tennis. He even water skis, snow skis and dives for fun. And, by the way, he's quadriplegic.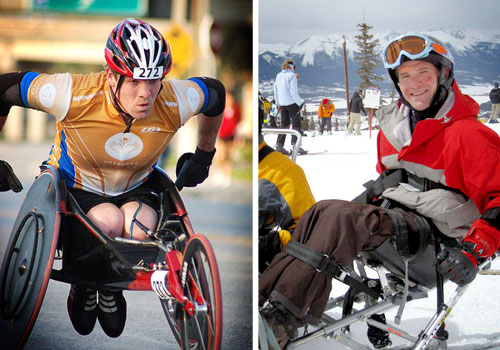 Duane Morrow, Primerica's Executive Vice President of Field Marketing, was living and working in England when he broke his neck during a rugby game in 2004. He was paralyzed from the chest down, but, for this tenacious athlete, life didn't end. It simply changed … and he adapted.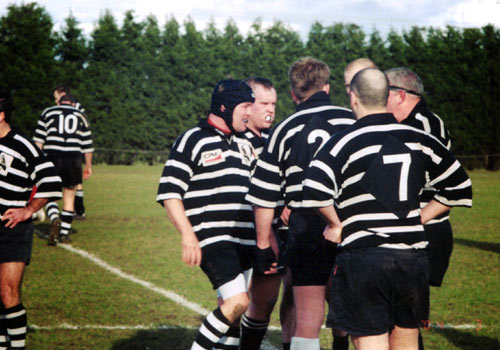 Life 2.0
After surgery and months of inpatient rehabilitation at the Shepherd Center in Atlanta, Morrow was ready for more. He had been told that there was a 99% chance he'd never walk again, but he rebuked those odds. He asked his nurses to wake him up at 5 a.m. so he could be at the gym at 6 a.m. when it opened. He worked out for hours, trying to retrain his body to walk.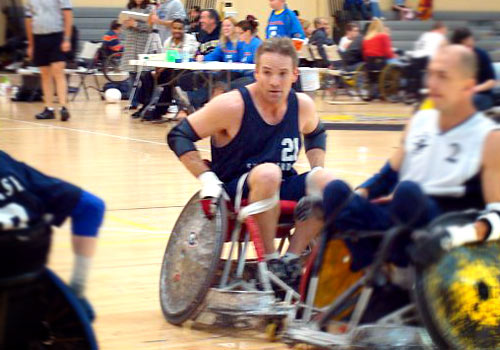 Morrow saw how the therapy was helping him over time. He met with Shepherd Center officials to try to establish an extreme therapy program for other athletes who wanted to go beyond traditional treatments. While the center was not equipped for the program at the time, only four months later, Morrow got a call from Gary Ulicny, president of the Shepherd Center. He wanted to try it out. Beyond Therapy was born. Now, two years later, the program has doubled in size. Plus, there's a 100-person waiting list … and Morrow is the spokesperson. His Primerica family is not surprised. Morrow's excitement and determination have become a banner – an example of what it means to be a Primerica rep.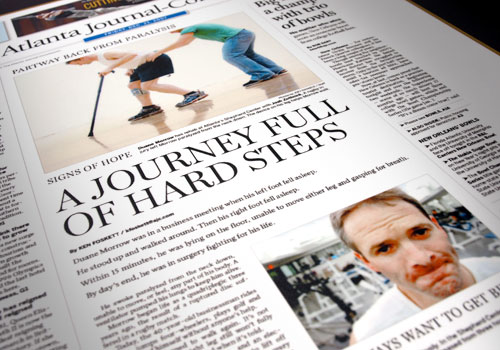 That drive, a "saint" for a wife, hard work and top-notch technology – like robotic treadmills – helped him to begin standing with assistance, Morrow says. But he gives the real credit where he says credit is due: "Doctors don't know everything. God's pretty cool." Today he has renewed use of his arms and hands, and even walks with the use of a cane.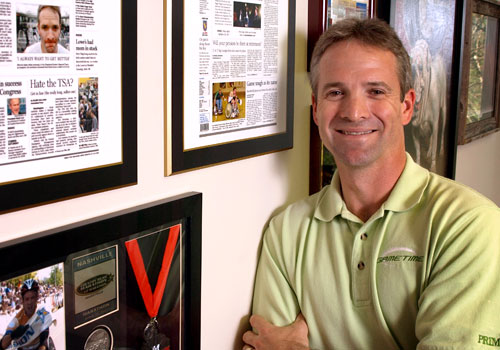 While he's no longer an inpatient at the Shepherd Center, Morrow still receives physical therapy there. When he's not traveling the country on Primerica business, he routinely walks seven flights of stairs. He throws medicine balls and he runs in the pool. He's hardcore. "You can adapt, or you can go into a cave and give up," Morrow says. "The technology exists. You can figure it out."
Now Morrow is helping other people "find their new normal." He visits Shepherd's patients often – even those he's never met before. He explains that people who once took 15-20 minutes to get ready in the morning are now taking 1-2 hours. Their lives have changed dramatically on all levels and, according to him, there are certain things that are better learned from someone who's figured out how to live this new life. So, why has he taken on this personal mission? "Everyone wants to live a life of significance," he says. "That's real wealth."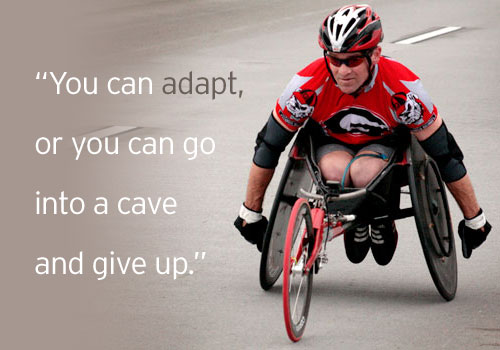 It Ain't Over
He's convinced (and convincing!) that people with physical disabilities can lead extreme lives. For the past four years, he's participated in an Adventure Skills Workshop sponsored by the Shepherd Center – two years as a patient, two as a volunteer counselor. People with all degrees of ability attend these workshops to participate in rugby, rock wall climbing, tubing, fishing, water skiing, zip lining and more! Morrow says the real advantage is that they get to be with 200 other people who are looking for their new normal, too. Many of them find it there, too. One man at a recent camp says he thought he would never hunt again. But, with the help of harnesses and assistance, he was able to find a new way to do something he always loved.

Making It Work
For Morrow, this whole experience has been a lesson in perseverance. It's a lesson that he believes able-bodied people can learn, too. He tells how people can begin learning from the disabled: First, he says, don't let little inadequacies embarrass you. Work through them. Second, introduce children to people with disabilities. That way, it's not uncomfortable to them when they are in close quarters with someone in a wheelchair. Plus, they'll learn that setbacks don't have to mean the end of the world. Finally, ask before helping a disabled person, and don't be offended if he or she says, "no." They don't need as much help as we think, he says. Besides, some disabled people, like Morrow himself, can be more "able" than the rest of us!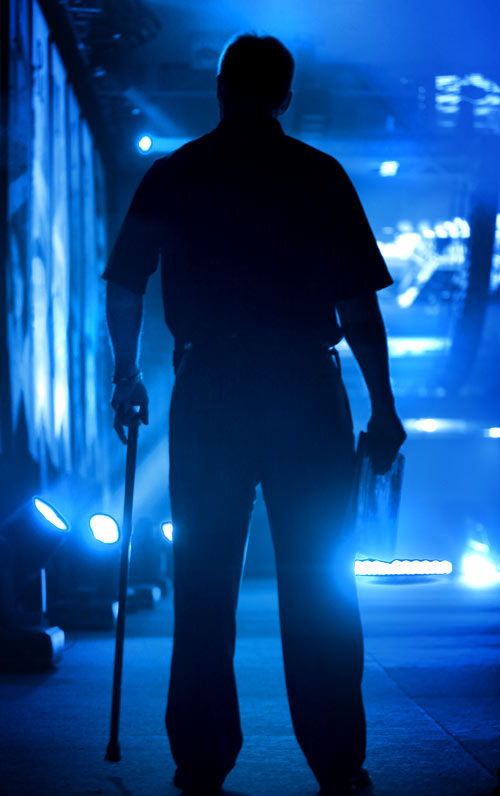 Related