Primerica Director Cynthia Day Recognized with Lettie Pate Whitehead Evans Award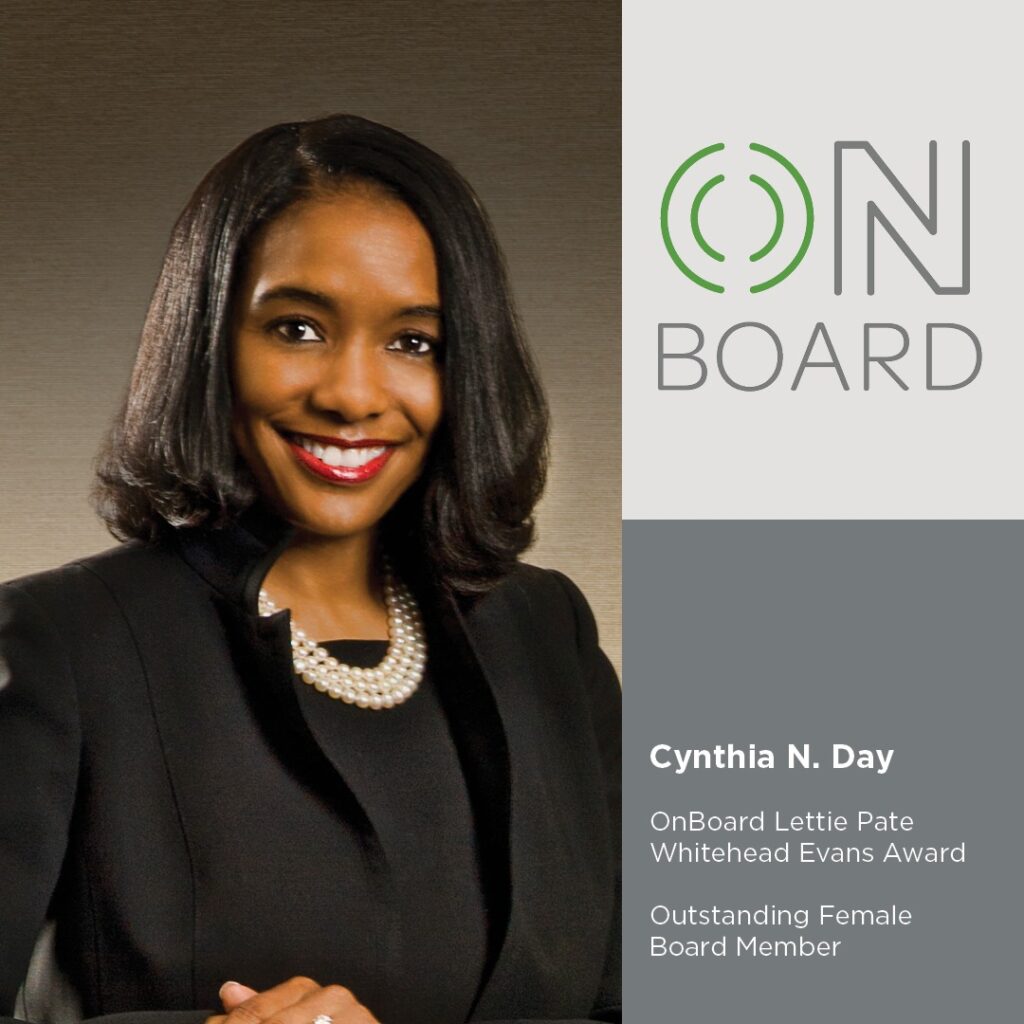 Primerica proudly congratulates our director Cynthia N. Day for receiving the Lettie Pate Whitehead Evans Award for an outstanding female board member from OnBoard, a leading authority on women in the boardroom and executive suites of Georgia public companies.
The award is presented annually to a female board member who has served as an outstanding role model for advancing OnBoard's mission of increasing the number of women in executive leadership and on corporate boards. It is named in honor of Lettie Pate Whitehead Evans, who was one of the first women to serve as a director of a major American corporation (The Coca-Cola Company).
1414689
Related