Primerica Recognized as "Best-In-State" Term Life Insurance Provider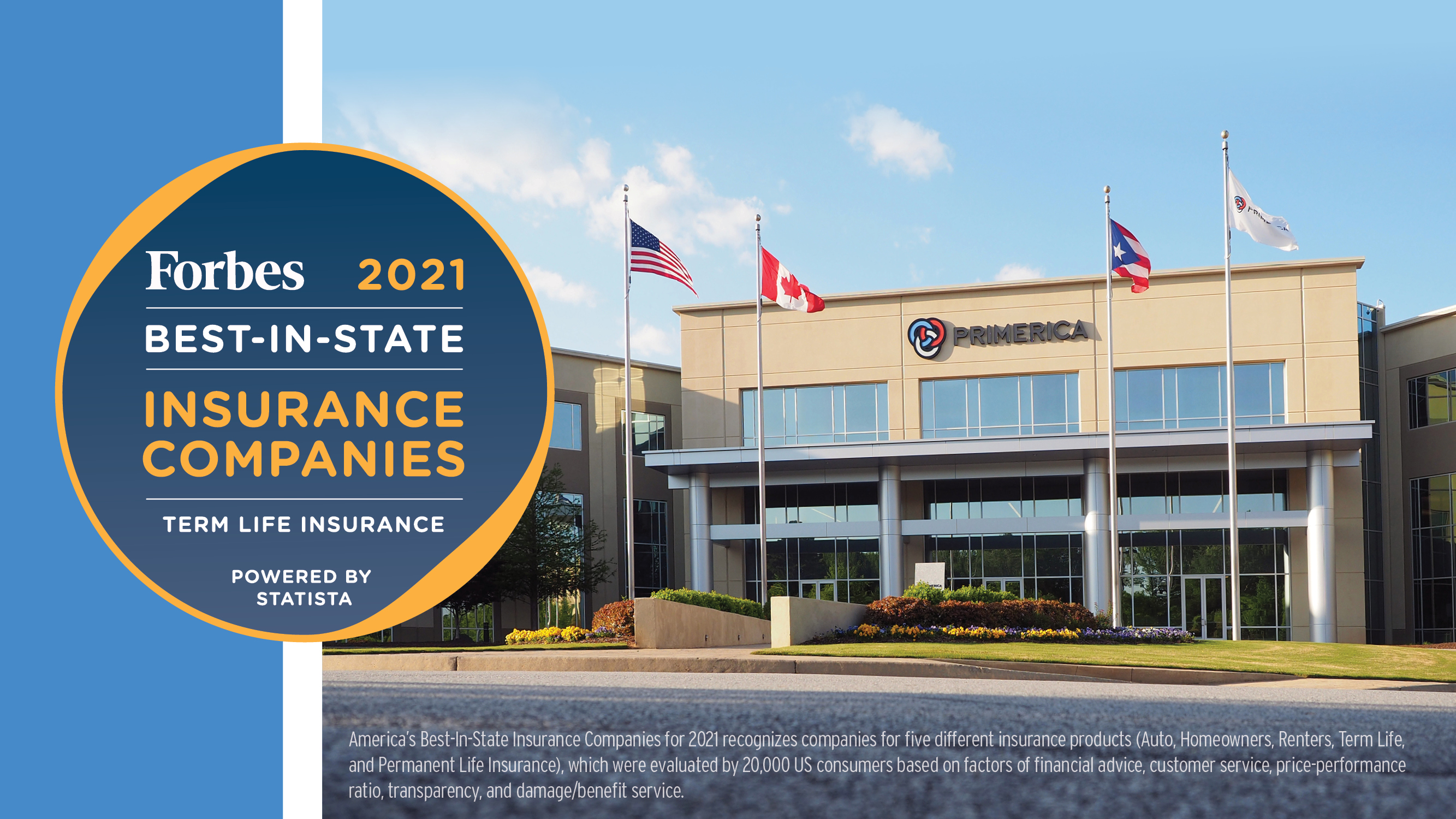 Primerica earned recognition as a 2021 "Best-In-State" provider of term life insurance in California, Georgia, and Ohio in a new comprehensive assessment of insurance companies and their products issued by Forbes and generated by market research firm Statista.
The 2021 list is based on a survey of over 20,000 U.S. customers and intends to be published annually. Only a percent and a half (or just 93 firms) of the nation's nearly 6,000 insurance companies earned this recognition for 2021.
1353490
Related