Primerica Rolls Out Form CRS and Updates Disclosures to Meet SEC's 'Reg BI' Requirements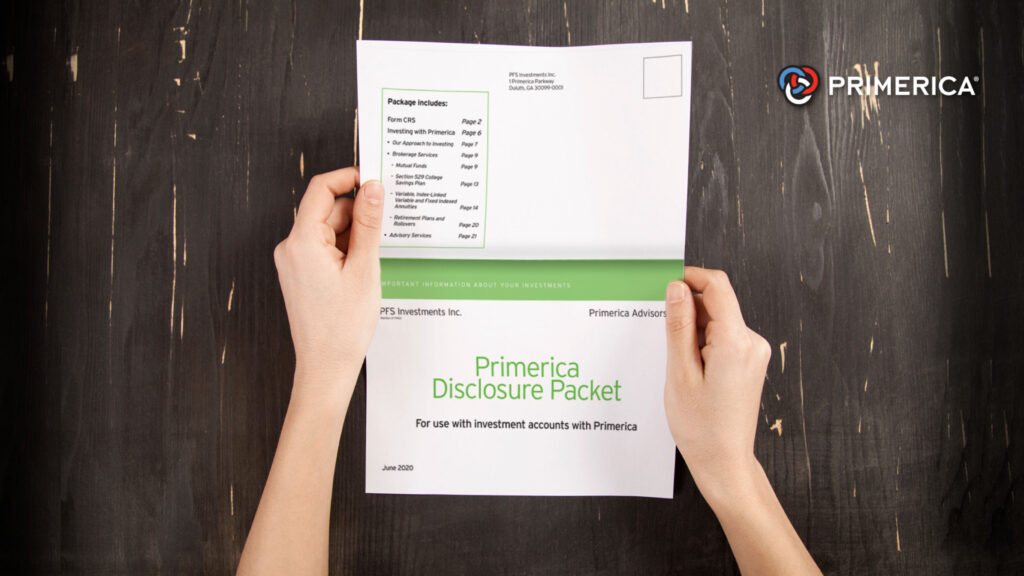 Effective June 30, 2020, all registered broker-dealers and investment adviser firms are obligated under the Securities and Exchange Commission (SEC)'s new Regulation Best Interest, commonly referred to as "Reg BI," to implement an improved standard of conduct between retail investors and financial professionals and to distribute a Client Relationship Summary form called "Form CRS." In addition, Reg BI requires all registered broker-dealers to distribute certain product and sales information called "Reg BI disclosures" which we will provide through our newly updated green brochure, Investing with Primerica.
Form CRS is intended to provide a brief summary to the client about the services the firm offers, associated fees, and conflicts of interest and to disclose certain legal information about the firm and its financial professionals. Form CRS prompts clients with "Conversation Starters" to ask questions about account types, fees, conflicts, and the financial professional.
Advisers and brokers are required to provide their clients a copy of Form CRS and the Reg BI disclosures, which for us is Investing with Primerica brochure, at or before the time a recommendation is made.  Recommendations typically are made whenever a client's account changes and whenever a new account is opened.
View Primerica's Form CRS and the new Investing with Primerica brochure on Primerica.com under the tab PFSI Disclosures.
1202752
Related