Primerica Celebrates Opening of New Technology Innovation Center in Gwinnett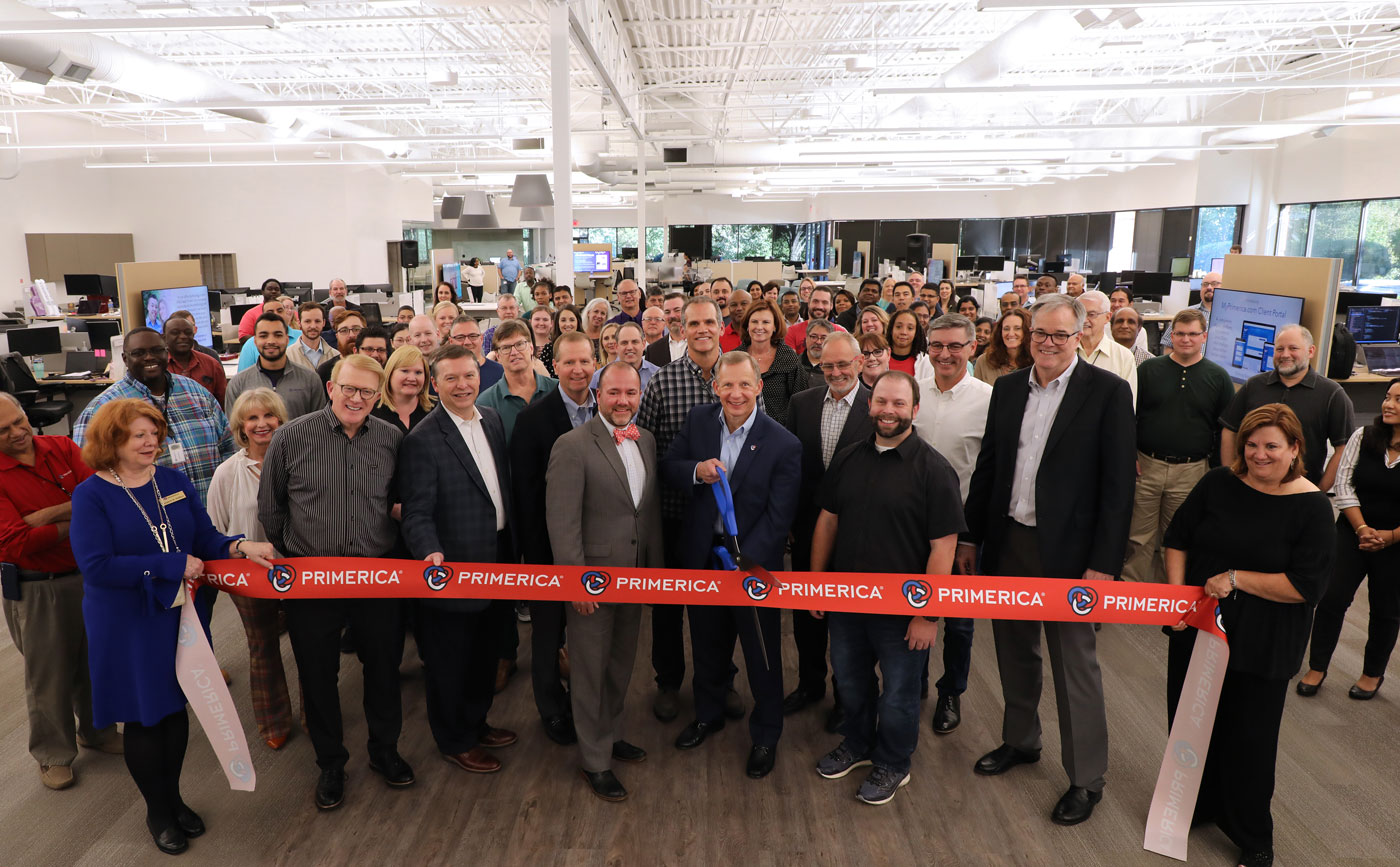 Primerica is on the move! Primerica recently held a ribbon-cutting ceremony for its new Technology Innovation Center, a brand new office space designed to better foster technological development for the company. The 38,000-square-foot office off Breckinridge Boulevard in Duluth, GA, has room for up to 200 employees and will now serve as Primerica's digital epicenter.
Primerica CEO Glenn Williams said the new, state-of-the-art facility provides an open-concept, highly collaborative work environment. "After several years of rapid growth, the employee count at our headquarters in Gwinnett County has nearly reached capacity with over 1,800 employees," said Williams. "Continuing to enhance our technological capabilities is vital to our ongoing growth and is strategically important for our company."
Partnership Gwinnett and members of the Gwinnett County Board of Commissioners applauded Primerica for reinvesting in the Gwinnett community.
"Primerica is a valued member of the Gwinnett Community and we congratulate them on their continued growth and success," said Gwinnett County Commissioner Jace Brooks. "Gwinnett provides the environment, talent, and infrastructure that successful companies like Primerica need to flourish."
Andrew Carnes, Vice President of Economic Development at Partnership Gwinnett, called the new facility "a testament to the business climate and unparalleled workforce found in Gwinnett County." He added, "Companies who relocate or start their business in Gwinnett are always exciting projects, but when an existing company, like Primerica, chooses to reinvest in our community and grow in place, that is the highest compliment we can receive."
Read a Gwinnett Daily Post article about the Oct. 28 grand opening.
1001816
Related