Primerica Receives 'Green Community Partner Award' for 2019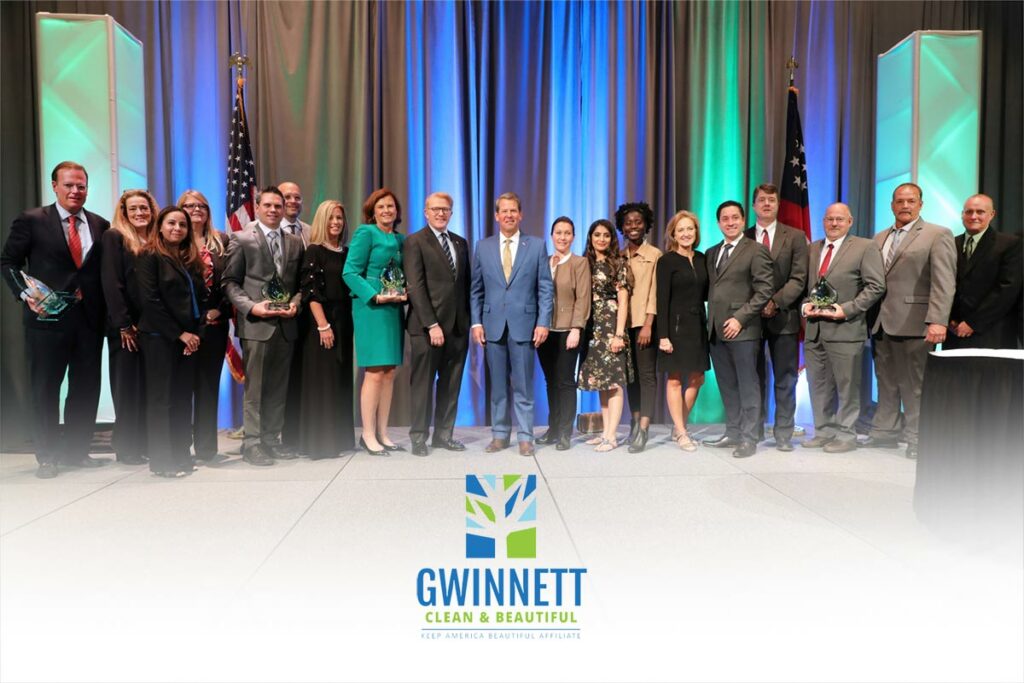 During the 13th Annual Environmental Address held by Gwinnett Clean and Beautiful on Oct. 10, Primerica was honored with the 2019 Green Community Partner Award, for its demonstrated excellence in engaging members of the community to "keep Gwinnett green, clean and more livable."* 
The event also featured Gov. Brian Kemp who addressed a crowd of over 650 attendees at the Infinite Energy Center in Duluth, Georgia.  Primerica President Peter Schneider also addressed the attendees, touching upon the company's corporate and community footprint in Gwinnett County, which is home to Primerica's corporate headquarters.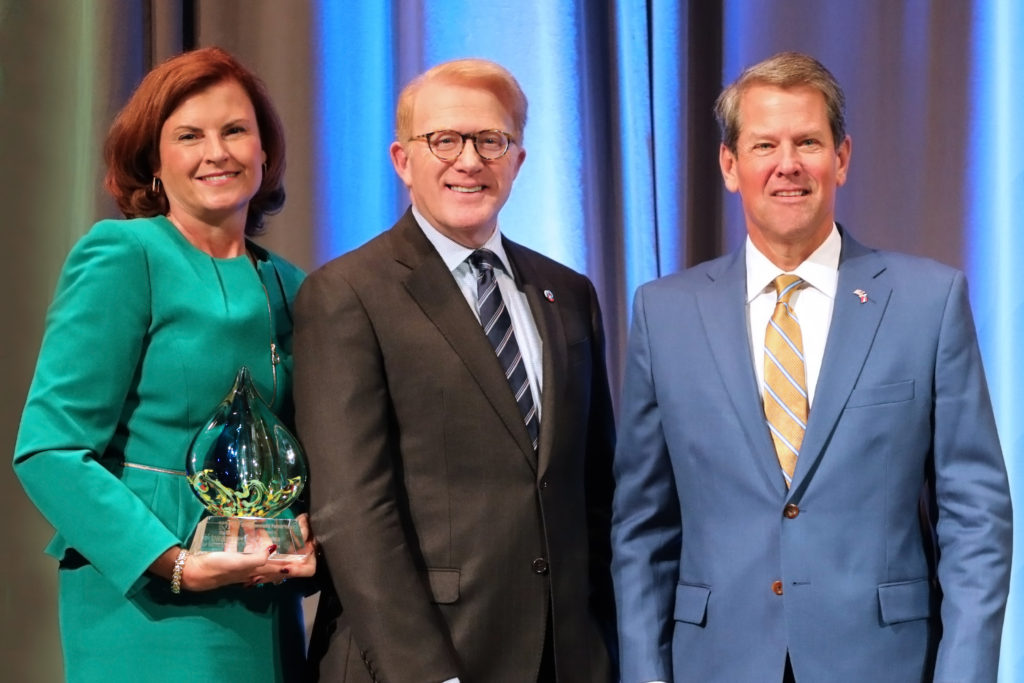 Primerica has a longstanding community partnership with Gwinnett Clean and Beautiful and was the Presenting Sponsor for the 2019 event.  Numerous dedicated employee volunteers have led Primerica in becoming a three-time winner of the Great American Clean-up Challenge Award and consistently participate in Adopt-A-Road and Earth Day activities. All of these are Gwinnett Clean and Beautiful programs.
The Primerica Foundation has supported the Green Schools Initiative in Gwinnett County Public Schools, through Gwinnett Clean & Beautiful, contributing over $20,000 in grant funding in 2018 and 2019.
In 2018, the $10,000 grant paid for a "Plant It Forward" community gardening project at the high school level that served hundreds of students.
The $10,000 grant for 2019 is funding a project in development called "Visibly Connect for a Sustainable Gwinnett," a multi-lingual website to educate the community about reducing litter and promoting recycling, which aims to impact the entire county.
 982955
*Gwinnettcb.org, viewed on October 14, 2019
Related