Foundation Donation Leaves Lasting Impact on Atlanta Neighborhood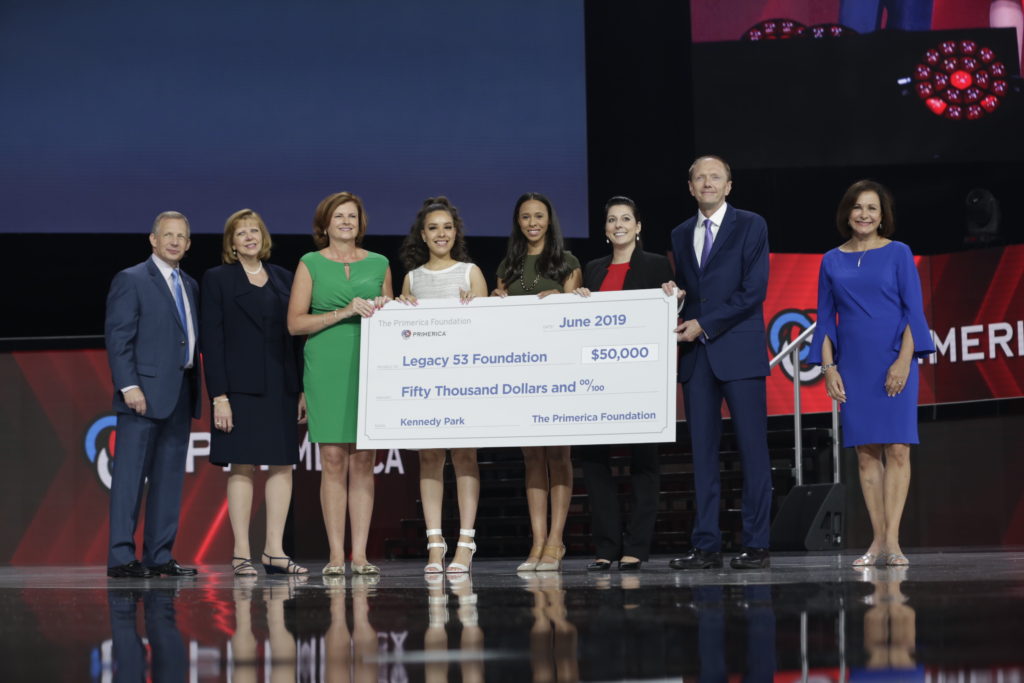 During the 2019 Primerica Convention, The Primerica Foundation announced a $50,000 grant to renovate Atlanta's John F. Kennedy Park. This park, located near the Mercedes-Benz Stadium, was refurbished through Primerica's partnership with the Legacy 53 Foundation.
Legacy 53 is a charitable partnership between the Atlanta Super Bowl Host Committee and other donors like Primerica dedicated to completing community projects in neighborhoods around the new stadium.
The John F. Kennedy Park project benefits more than 3,000 local residents, including children from a nearby elementary school. The updates included putting in a new full-size turf field and basketball court, constructing a lighted walking path, adding a shaded picnic area and installing new exercise equipment.
The unveiling of the renovations took place during a ribbon-cutting ceremony held in February. Primerica President Peter Schneider and EVP & Chief Reputation Officer Kathryn Kieser represented the Company at the event.
Atlanta Mayor Keisha Lance Bottom thanked all the donors at that ceremony. "The children who will play on these fields will grow to be something more than you all could ever imagine," she said. "You probably cannot begin to understand what it means to this community to have a safe place and space that you long to return to."
906383
Related