Primerica Hosts 3DE/JA Event for NHS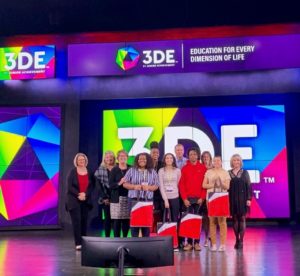 The Primerica Foundation recently partnered with 3DE (formerly known as JA Academy – a program of Junior Achievement) for a special learning experience for 100 students from Norcross High School.
On Tuesday, March 26, Primerica hosted the students by providing a relevant business case study for them to tackle and ultimately present their "team" recommendations to a panel of Primerica judges. The winning team presented their solution to a select audience.
The Primerica Foundation provides funding for the 3DE program in Gwinnett County and is also funding the expansion of the program throughout the State of Georgia. In addition to the 3DE program, the Foundation supports Junior Achievement Finance Park at Discovery High School in Gwinnett County.
For more information about 3DE go to: https://www.3deschools.org/
816267
Related