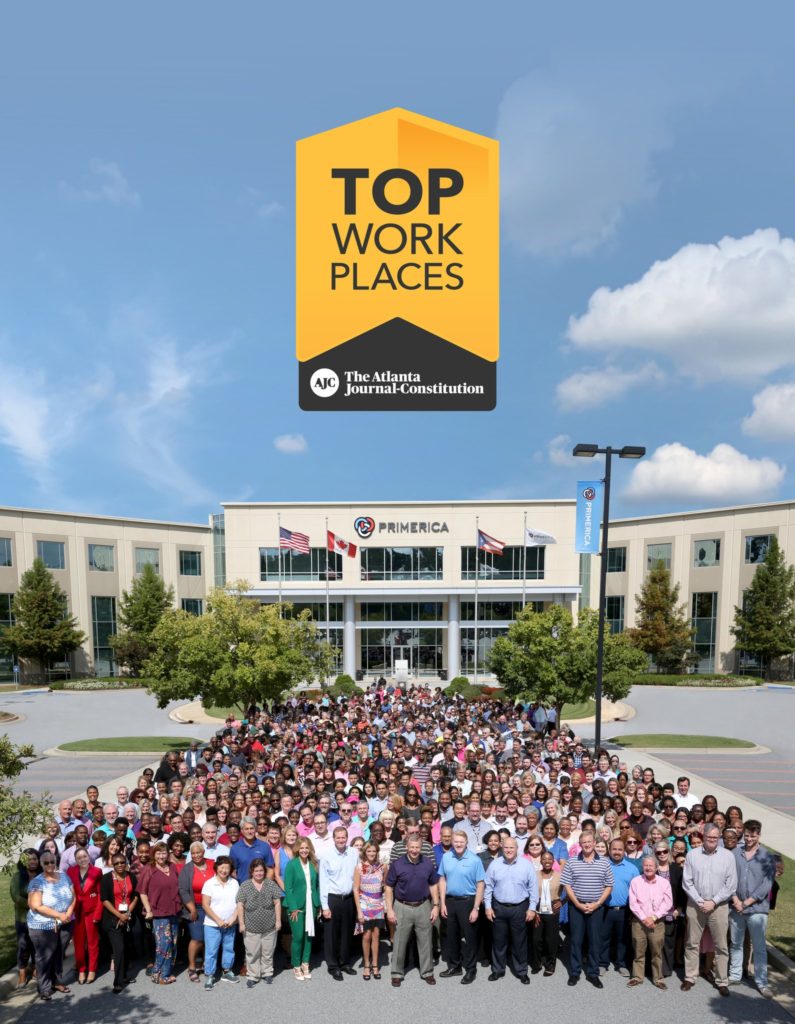 What an honor! For the sixth consecutive year in a row, Primerica's Home Office in Duluth has been named an Atlanta Journal-Constitution Top Workplace by metro-Atlantans.
CEO Glenn Williams calls the designation a "true honor." "This is a testament to the hard work and positive attitudes of every single person on the Home Office team and something we can all celebrate together."
The 2019 Top Workplace winners were announced on March 3 in an AJC special section. 
775200
Related