Four Ways to Pay Off Credit Card Debt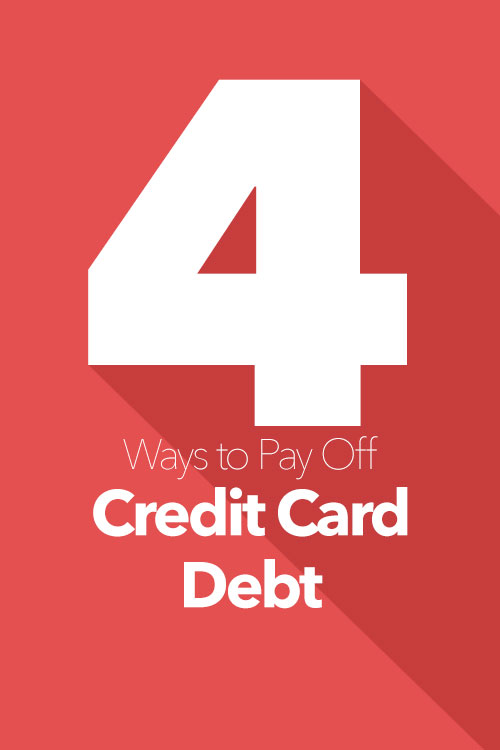 Are you one of the "average Americans" saddled with a balance of over $9,000 in credit card debt?1 If so, you're certainly not alone. One survey found that one in three Americans is losing sleep over their debt, and one quarter report that debt has hurt their relationships with family.2
If you've found yourself in this situation, it's time to take some action. Here are four strategies:
Pay more than the minimum. Whatever your minimum monthly payment is, double it, or triple it if you can – by all means, if you're being charged interest, pay more than the minimum. If you're carrying debt on multiple credit cards, determine which card is costing you the most in interest and pay that off the quickest. Then, you can tackle the others in the same manner.
Pay attention to your bills. Be vigilant about your credit. Look at your statements frequently. You ought to be paying your credit card bills off in full every month. Start where you are, but make a zero balance every month your ultimate goal.
Build up your emergency fund. An emergency fund is a cash reserve to use for emergencies – ideally, three to six months' worth of your salary. But if you've been putting life's emergencies on credit cards, chances are your dedicated emergency fund isn't substantial enough. Consistently put money toward your emergency fund while you're paying off credit card debt.
Bring in more income. Harness your entrepreneurial spirit and find opportunities where you can bring in more income. Start a business. Rent a room in your house. Sell some belongings. Throw all of these extra earnings toward your debt and emergency fund.
Vogue.com, "6 Ways to Fool-Proof Your Finances and Save Every Month," May 13, 2018
CNBC.com, "Most Americans Would Give Up Social Media to Erase Credit Card Debt," July 11, 2018
566100
Related