Take Control of Your Financial Future in the Month of April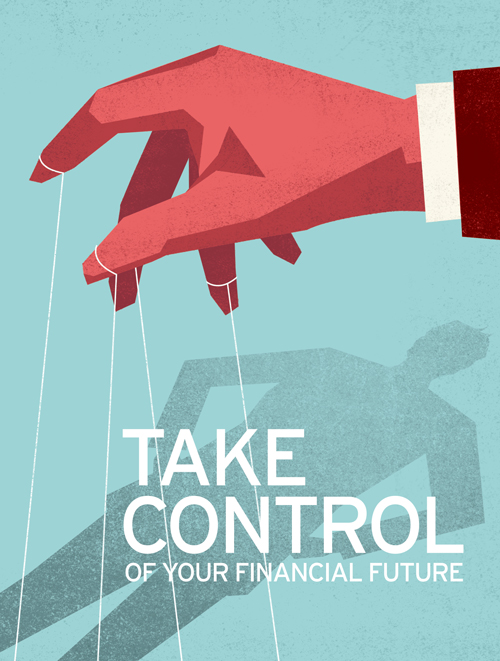 April is Financial Literacy Month and there is no better time than now to take control of your financial future.
The current statistics are startling – according to a recent survey, more than 50 percent of working Americans have less than $1,000 saved for the future, and that percentage is growing.*
If you need help reaching your financial goals, these three tips can help you get started:
Stop living paycheck to paycheck. Next time you're paid, pay yourself first. Allocate at least 10 percent (or more) of your earnings into an emergency savings account. Eliminate all non-essentials until you've accrued at least three months worth of your salary.
Pay off credit card debt. If you have credit card debt, you'll want to move toward the habit of paying off all balances in full every month. Depending on your situation, you may have to pay down the debt until you have it paid off. A good way to do this is by using the debt stacking method where you make consistent payments on all your credit card debts and don't accrue any new debt until you have all your debts paid off.
Meet with a financial representative.** Contact a Primerica representative for a complimentary, confidential and customized Financial Needs Analysis that will help you identify your personalized financial goals. By working closely with one of our representatives, you'll have the information you need to examine your current financial situation and form strategies to help you reach your goals.
462484
*GoBankingRates.com, "More Than Half of Americans Have Less Than $1,000 in Savings in 2017," September 12, 2017
**Primerica Representatives are independent contractors. Representatives are not licensed to sell all products in all states/provinces. Representatives may provide products and services only to individuals in those jurisdictions where they are licensed or approved. For more information, see Primerica's Important Disclosures.
Life-licensed Primerica representatives are agents of certain affiliated Primerica Companies. In New York, term life insurance products are underwritten by National Benefit Life Insurance Company, Home Office: Long Island City, New York. In the United States (except in New York), term life insurance products are underwritten by Primerica Life Insurance Company, Executive Offices: Duluth, Georgia. In Canada, term life insurance products and Common Sense Funds segregated fund products are underwritten by Primerica Life Insurance Company of Canada, Head Office: Mississauga, Ontario.
In the U.S., securities are offered exclusively by PFS Investments Inc. In Canada, mutual funds are offered exclusively by PFSL Investments Canada Ltd, mutual fund dealer. Representatives not licensed with these entities cannot sell to you, or discuss with you, any securities or investment products. Primerica Home Office Address: 1 Primerica Parkway, Duluth, GA 30099. Canadian Head Office Address: 6985 Financial Drive, Suite 400, Mississauga, Ontario L5N 0G3.
Advisory services offered through Primerica Advisors, which is the trade name under which PFS Investments Inc. conducts its investment advisory business.
Related