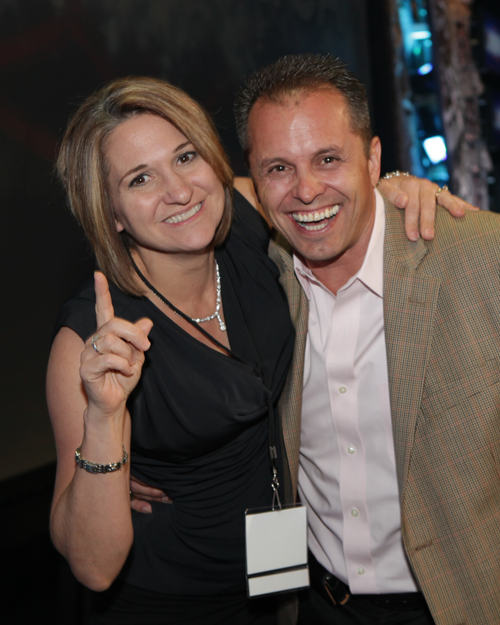 Reggie Patrick
Calgary, Alberta
Joined Primerica in 1991
Reggie Patrick, of Calgary, Alberta, is a prime example of why hard work pays off when life throws you off balance. The 52-year-old Senior Vice President is recovering from a broken neck he sustained while body surfing on a family vacation in Maui in March. He's been in the hospital ever since the accident.
A former furniture store manager, Reggie started part-time with Primerica more than a decade ago, but within the past year, he made the decision along with his wife, Trish, to build his business. Now, thanks to his teammates, Reggie is able to stay positive and focus on his recovery.
"We've been able to continue to build our business since I've been in the hospital," says Reggie. "This company has allowed us to grow from the time I stepped foot in the hospital in Maui to getting back to the hospital in Calgary. Today, we are still growing our business and still have people winning. The hardest part is not being around to congratulate and see all these victories happening."
Reggie describes his outlook and how keeping your chin up when faced with adversity positively affects every aspect of your life: "We all carry two suitcases full of items. A lot of us tend to carry that suitcase full of excuses that stop us from doing things, stop us from believing and stop us from thinking that we can have great lives. But, then there's that other suitcase we carry that contains our belief and allows us to distribute belief to other people and make excuses for other situations that we have. People make excuses – it's a mindset."
Additionally, Reggie attributes his success and ability to stay positive to the support he receives from his wife and children: "This wouldn't have happened without the incredible partnership with my wife, Trish, and my children, Jessica, Curtis and Mitchell. I don't know where we would be if I was still stuck in my furniture store job."
17SOC46
Related