Primerica Foundation Awards Grant to The Orange Duffel Bag Initiative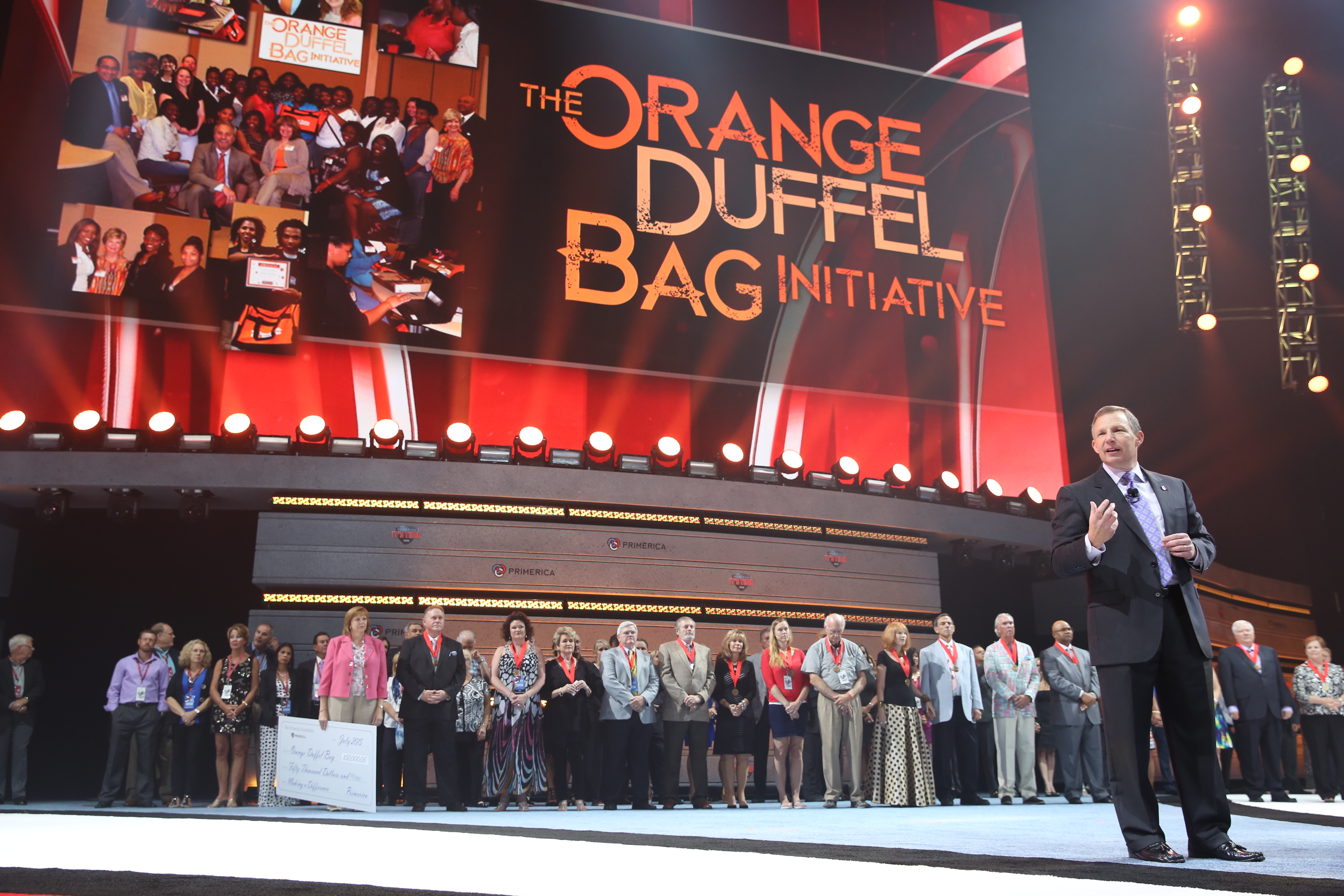 The Primerica Foundation awarded a $50,000 grant to the nonprofit The Orange Duffel Bag Initiative (ODBI). The grant funding will support ODBI programs that help Georgia teens who are homeless, at-risk, or aging out of foster care system. Primerica CEO Glenn Williams presented the grant award to Sam Bracken, the co-founder of ODBI, at the opening session of the 2015 Convention at the Georgia Dome in Atlanta. Read the press release for more details.
To make a donation or volunteer, go to theodbi.org/ways-to-help.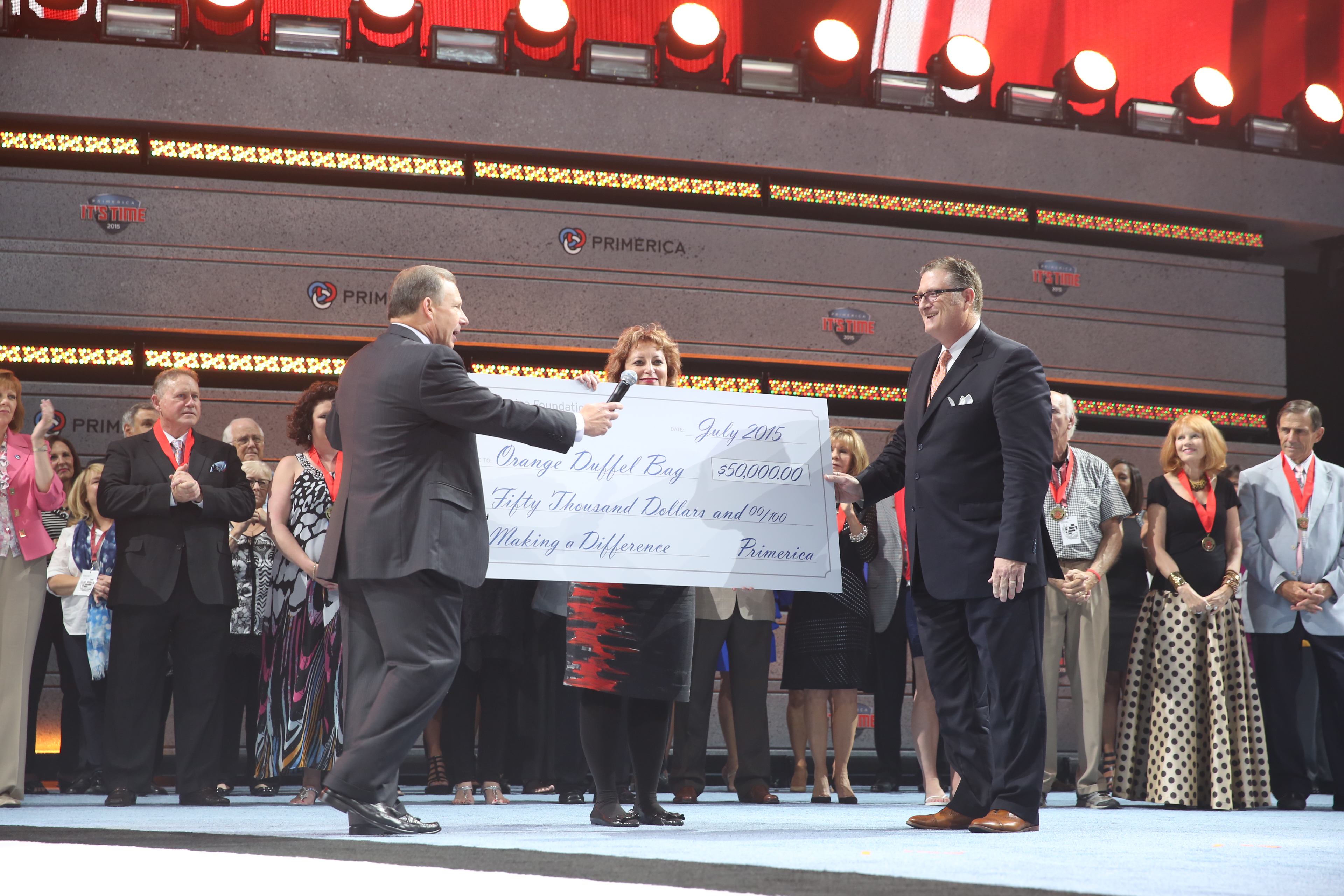 15PFS335
Related