In the Dark About Your Debt?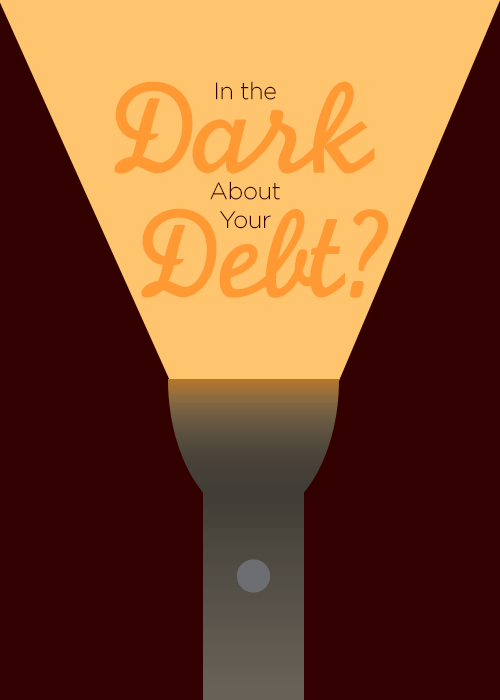 Are thoughts about your debt keeping you up at night… or do you just push them out of your mind? If you try to avoid even thinking about your debt, it may be the first sign that you're in trouble. Trying to ignore it just makes it worse! Denial may seem easier when you're in too deep, but you'll never make progress if you can't confront the problem.
One study showed that American households underreported the magnitude of their credit card debts by at least one-third.1 The study noted that the discrepancy "could result from willful ignorance, as large credit card balances are not welcome information" or "from difficulty understanding the growth of credit card balances."2
It's one thing to know that you owe money, but it's another to know exactly how much you owe and to whom. Compound interest works in your favor when you are building savings, but it works against you when you're in debt. The fact that credit card debt is "revolving" – compounding daily instead of monthly – means you can pay much more interest and your debt can go on forever. This is how seemingly small debts can grow into large ones!
That's one reason it's so important for you to sit down and identify all your debt. Get your credit reports and scores to ensure you haven't left anything off.
Of all the threats to your financial security, none is more dangerous than debt. Don't you think it's important to know exactly what you're fighting?
1. NYTimes.com, "How Much Do You Owe? Guess Again," viewed 17 June, 2014
2. Ibid

14PFS276
Related