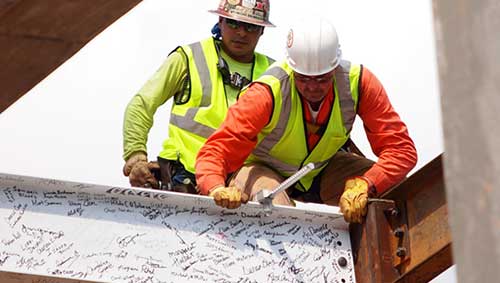 On Friday, September 7, as Duke Realty raised the final pieces of steel on our new world headquarters, Primerica celebrated an important moment in Primerica history. Speaking to an attentive crowd of nearly 350 people, Greg Pitts, Chief Operating Officer and Executive Vice President of Primerica, said, "This is a monumental day. Thank you to everyone at Duke Realty who worked on this project. When we made the decision a year and a half ago that Gwinnett was going to remain our home, we knew that this new headquarters would be a showcase – not just for the 2,000 employees, but also for our 90,000 representatives across the world."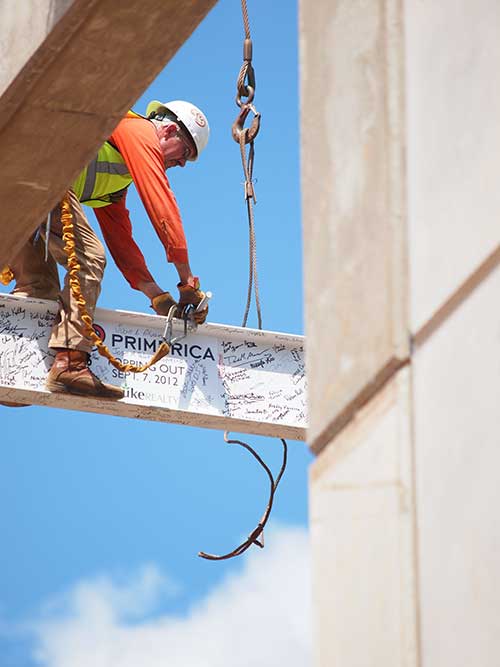 The raising of the final two steal beams was celebrated by some Primerica Home Office staff, some local firefighters, county inspectors, subcontractors and the hard-working construction department – many of whom had already signed their names on the beams to be preserved as part of Primerica history.
With each week, we're moving closer to our June 2013 move date, and we couldn't be more excited. Stay tuned to the Primerica blog for more information about the move!
Related