Does Your Life Insurance Have a Terminal Illness Benefit?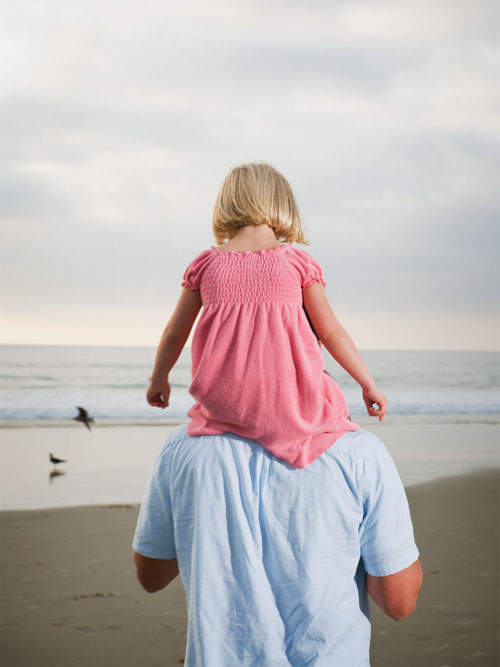 Among the extras that Primerica's life companies' clients receive when they begin their coverage is the Terminal Illness Benefit. It can be invaluable to families by supplying part of the death benefit while the insured is still living. Primerica representative, Sylvie Theoret, of Laval, Quebec, is a prime example of how Primerica reps help families get the coverage they need – including the Terminal Illness Benefit.
Some years ago, Sylvie met a couple with two young daughters. The family had a problem that is all too common. Each parent had only a $50,000 whole life insurance policy. When Sylvie completed an FNA for the couple, she found they were seriously underinsured.
"I replaced the whole life policies with $385,000 of term life insurance on the husband and $265,000 on the wife for just about what they were paying for their existing policies," remembers Sylvie.
Only seven years later, the husband developed terminal cancer. He was 52 years old. "He called me to let me know the news and asked about the Terminal Illness Benefit (TIB)," says Sylvie. "I arranged for him to receive a check for 40 percent of his face amount."*
With the TIB funds, the family was able to enjoy the time they had left together. Both family and friends joined them for a trip to the Caribbean islands.
"After her husband's death," says Sylvie, "the wife was able to take a year off from work and have some quality time with her daughters. She now works only three days a week. That wouldn't have happened with $50,000 of coverage. But, it was also Primerica's Terminal Illness Benefit that gave them time to enjoy and cherish a husband, a father, a son and a friend while he was still with us."
*The current Terminal Illness Benefit pays 70 percent if the insured also has Waiver of Premium. In New York, form number NBF11AF0 underwritten by National Benefit Life Insurance Company, Home Office: Long Island City, NY; in all other U.S. jurisdictions, form number LF11AA0 underwritten by Primerica Life Insurance Company, Executive Offices: Duluth, GA; in Canada, form number ZLF11AA0, underwritten by Primerica Life Insurance Company of Canada, Head Office: Mississauga, Ontario.
Cash value life insurance can be universal life, whole life, etc. and may contain benefits in addition to a death benefit, such as dividends, interest, or cash value available for a loan or upon surrender of the policy. Whole life usually has a level premium for the life of the policy. Term insurance provides a death benefit only and its premiums increase at certain ages.
Related