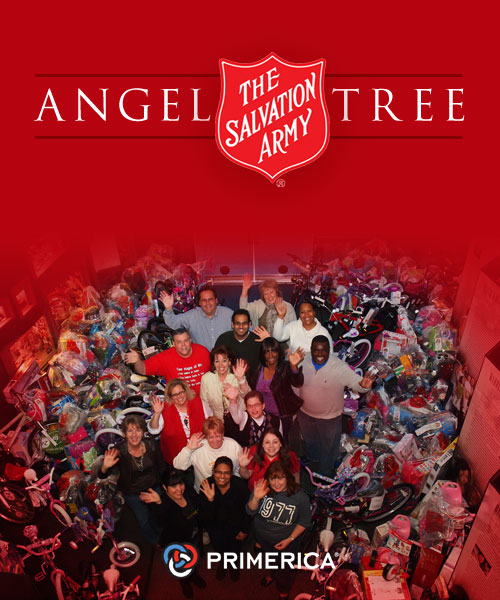 For many people, the holiday season brings out the best in us: a giving, peaceful spirit; but, for children whose families face severe financial hardship this month, the Christmas season is not quite as happy.
That's why every year Primerica Home Office employees chip in to fulfill the Christmas wishes of some of the area's needy children. This year, employees adopted 102 children from the Salvation Army Angel Tree. Through this program, children submit a "need" list and a "wish" list. Wish lists usually contain toy and bicycle requests while need lists often include clothes, shoes, socks and coats. This year, the adopted Angels received every item on their need lists and the majority of the children received each item on their wish lists!
Cheryl Romage, HR Specialist, said, "The Angel Tree program provides more than holiday gifts. It gives kids the sense that someone cares. By adopting these 102 Angels, Primerica employees have, once again, demonstrated their generosity and caring spirit."
[slidepress gallery='angeltree11′]
Each year, Primerica employees go out of their way to bring some cheer to Gwinnett County, GA, children. It's part of the company's commitment to do what's right for families … our clients and our community.
Related