Kelly Hildebrandt to Marry … Kelly Hildebrandt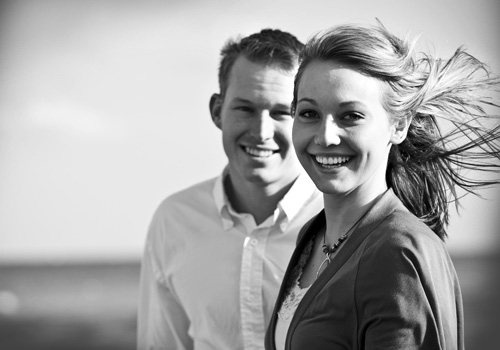 It was a match made in cyberspace when Florida student Kelly Hildebrandt typed her name into Facebook, an Internet social networking site. She thought it would be fun to see how many other people share her name. She never expected to find her future husband in the process. Kelly Hildebrandt, a tree trimmer and part time* Primerica representative from Texas was just as surprised to find out that someone else shared his exact name.
"Kelly contacted me at the end of April 2008," recalls Kelly (guy). "We met face to face three months later when I flew to Florida to meet her in person. I'll never forget that day!"
By the time they met in person, the duo had logged "hours and hours" of phone time and felt like they'd known each other for years. "My family went with me to the airport to meet him," says Kelly. "I was really excited to see him!"
Seeing each other for the first time only confirmed they were meant to be. Kelly decided to leave Texas and move to Florida to focus on getting to know his future bride even better. In December 2008, they made it official. "I like to use a metal detector out on the beach," says Kelly (guy). "Kelly and I were headed out to do some sunbathing and I convinced her to help me use the detector. Her sister had hidden a miniature treasure box with the engagement ring in it for us to 'find.'"
Kelly (girl) said "yes" and the couple started planning their future together. One piece of the puzzle – the vehicle for reaching their goals and dreams – was already in place. Because of Primerica's Business Opportunity, when Kelly (guy) left his home state, his business went with him. He recruited his fiancée and the pair started helping families in south Florida.
"I decided to join Kelly (guy) in the business because I know how important it is for spouses to support each other in all areas," says Kelly. Her future husband continues, "We want to give other people the same opportunity to reach their goals and dreams. I am so blessed to be a part of this company. Because of Primerica I was able to move 1,600 miles to be with the girl of my dreams and still know that no matter where I am I can still impact peoples' lives."
The two Kellys, and their unique match up story, got national attention when the brother of Kelly (guy), also a Primerica representative, mentioned the details to a local broadcast journalist friend in Texas. The romantic story quickly spread, leading to interviews from, among others, the Today Show, the Early Show, Regis & Kelly, Inside Edition, Fox & Friends, the Tyra Banks Show as well as a story in both Cosmopolitan Magazine and People Magazine!
The Hildebrandts are looking forward to not only starting their new life together when they get married in October, but also a lifetime of building a successful future … and business together. "We are building a business together, a business that gives us great hope for our future together!" enthuses Kelly (guy).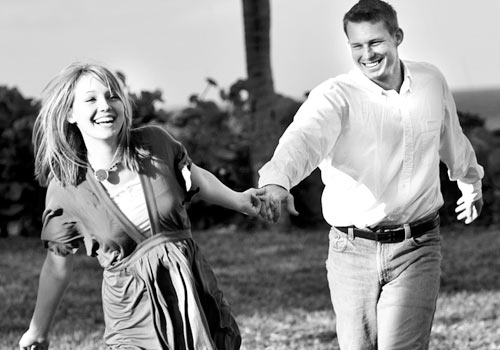 *In Canada, the part time option is not available in all jurisdictions and, where it is available, is subject to certain restrictions.
Related