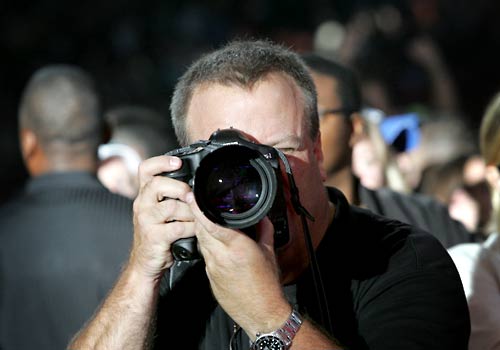 Primerica reps sprint to the stage, claiming their awards and basking in their winning moments, and there, at the foot of the stage or standing in the wings is Tom Hamilton. His camera is snapping away at top speed, and he's amped up on the energy in the room. But the camera man who quietly slips in and out of events, digitally banking those times for posterity, has an eventful story of his own – one that many of his subjects never learn.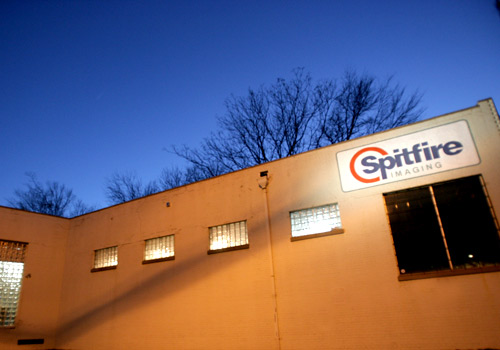 "It's never boring." That's how Tom Hamilton sums up the adventures of his company Spitfire Studios. And that is a gross understatement. From speeding through Atlanta traffic on a mint green Vespa, to staying up until 5 a.m. editing thousands of images to deliver that same morning, Spitfire does what seems impossible – and what is unconventional – to create digital images that are more like frozen minutes … and they are SO not boring.
[slidepress gallery='spitfire']
Before digital photography was "cool," Hamilton was doing it. He was perfecting it. He was investing in it. He says, "Digital photography enables you – using sophisticated, quality cameras – to increase your frame rate so that you don't miss that moment." Before people began using digital photography, though, Hamilton felt like he was "yelling in the woods." He adds, "We were driving ourselves almost out of business with our digital photography equipment. Then, almost overnight, clients started calling for it."
One of his biggest gigs is as the photographer for Primerica's largest events. Since 1987, he has traveled back and forth across the country to capture the moments that bring the thousands of representatives of this sprawling financial services company together. He's photographed camera shy new guys as they morphed into million-dollar earners. With his help, the Primerica publications department has amassed a photography database of more than 200,000 images. In fact, at the company's last convention, he and his team took more than 15,000 images over three days!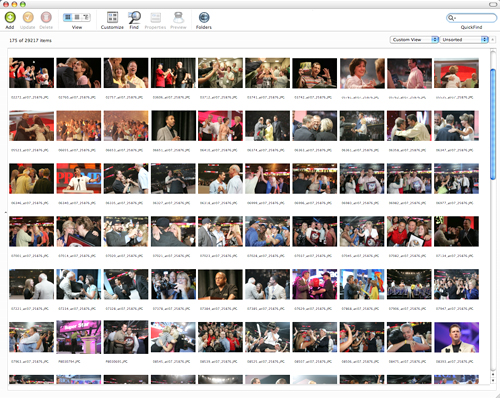 Rumor has it that Hamilton could be seen between events speeding from the Georgia Dome to his studio on his Vespa. He says he was inspired to purchase the scooter when he saw people dashing through the streets on Florence, Italy on theirs. Others say he got it because it's the only thing that could keep up with him.
Westside Collective
To become a leader in his field, Hamilton had to always look for new and inventive ways to do his job. In that search, he discovered an industry need for a full-service imaging studio. This need led him to form a collaboration with two other digital imaging gurus to create the Westside Collective. Live action production, still photography, and editorial is handled by Spitfire. The other two companies, Trick 3D and 2 To Design, handle photo real architectural visualizations, 3D animation, camera tracking and effects compositing for commercials and feature films and innovative branding and motion graphic design for broadcast, print and Web respectively. With the Westside Collective, however, clients don't have to farm out portions of their projects to different firms. As Hamilton says, "We're a single source that works like a symphony to get a project done on time and on budget."
According to Hamilton, the Westside Collective just finished a well-received intro package for the DIY Network's show "Rock Solid." They also did the openings for CNN's "Black in America" series, commercials for Royal Caribbean cruise line and a slew of projects for the Cartoon Network.
Ahead of the Curve
When your work life is digital, it often spills over into your personal life. That's the case for Hamilton. He practically speaks in bits and bytes, blaming it all on what he calls his "toy problem." If there's a new gadget, he feels compelled to own it … and he usually does.
For Spitfire, he's invested in the biggest, baddest "toy" of all. The RED ONE. This expensive piece of equipment is so advanced that Hamilton had to put a deposit on it sight unseen (unless you count a balsa wood model).Why spend thousands and thousands (and thousands) of dollars on a camera you've never even touched? Hamilton answers, "The RED ONE does what a digital still camera does but it takes 120 frames per second in continuous bursts. Each frame is 33.5MB. This allows you to play those frames back to look like a movie." Because of his foresight, Spitfire Studios is, according to Hamilton, the go-to expert in this technology for the Southeast.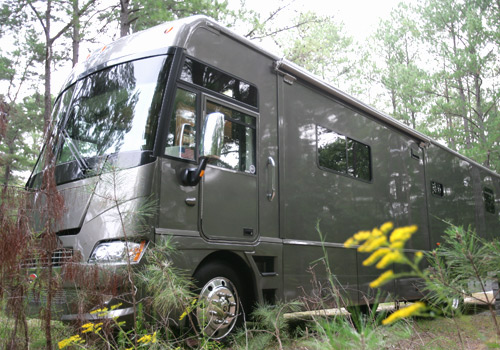 Being this sought after keeps you on the go. When Spitfire got tired of renting motor coaches that smelled like they'd just been the site of an out-of-control party, they invested in their own. Now, they own a mobile photo and video-editing studio that enables them to house "talent" and manipulate images from the road. Between the Winnebago and their mini photo lab (It's the size of a dishwasher!) they can do their job from anywhere they need to be.
The Idea Guy
Hamilton says he's full of ideas. It's because he says he wants to leave the earth "a better place" than he found it. For him, that includes transforming reality television into an art form more focused on educating and celebrating people. "People have never needed to lean on each other more than now. I think 'do-good' programming is far more interesting than deception and belittling," he says.
As part of his legacy, Hamilton also wants to share new technologies throughout the world. He's well on his way, as he and his director of photography, Tripp Rhame, were instrumental in the production of the #1 music video in the country for Nigerian artist elDee. Hamilton says that he and Spitfire were instrumental in bringing the technology to that emerging global market.
Tom Hamilton, his team and the many endeavors they so expertly juggle are a testament to tenacity. They prove that, in whatever you do, you can change the world – and making a difference in people's lives is never, ever boring.
Related